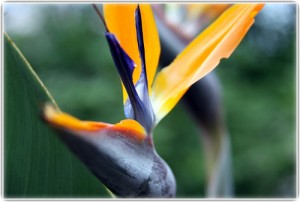 This month at AussieGreenThumb.com is 'So You Want A Better Garden?' Month. As part of that I am running a 30 day challenge. The challenge consists of daily tasks of about 10 minutes each. I guarantee that if you complete each days task, by the end of September you will be well on your way towards reaching your gardening goals and growing a better garden. Will you accept the challenge?
Day 3 Challenge Recap – While you are out and about today, keep an eye on any gardens you see. What do you like about them? What don't you like about them? Is there 1 idea you could try and implement in your garden? Growing a great garden yourself means learning from and being inspired by the gardens you see out and about.
Report
I was driving around this morning, heading into the office. The sun was shining, the birds were singing. Spring was well and truly in the air! Though I do partially notice gardens while I am driving around I do try and keep my focus on the road. Today however, spotting an idea that I could implement in my garden and keeping my eyes on the road, focusing on my driving were actually the same thing. You see, some of the most inspiring idea's I have seen for gardening (and, to be honest, some of the least inspiring) are found in the way councils choose to decorate round about's. Most councils choose to actually make use of the space in the middle and beatify them, rather than leave them as boring concrete. I like this.
I was driving towards a particular round about today and I saw it had a big tree in the middle. Around the big tree were a heap of 'Bird of Paradise' plants(pictured) which had grown quite large and filled the space in the middle. Then around the outside was a hedge. I didn't have time to stop and take a photo sadly but you get the idea.
It gave me an idea for my front garden. In my front garden I have a Bottlebrush and 2 medium sized Australian native plants. However there is still lots of room for more plants and as this garden bed is right near the front door, it might be good to make it a little special. Though this particular bottle brush will never be a large tree, it will likely grow to around 1.5 to 2m. I could plant a couple more medium sized natives around it, perhaps with a couple of Kangaroo paws on the front aspect, and then make a border around the front of really low growing shrubs.
The reason I set this challenge
You see what I did there? I am not 'copying' the idea exactly, though I could. However I got the idea (layering my garden) from looking around and then adapted it to my own garden. I set this challenge to get you to open your mind. Look around, steal idea's from other people. Sometimes you will see something that is amazingly complex that you just could not do. That is ok, it may inspire you and help you to simplify it. Keep your eye out and look at what other people have done, it will help you to grow a better garden.
Learn more about Garden Design
This challenge fits under the category of 'Understanding garden design'. Most people think of garden design as;
Something landscapers do;
Difficult to learn and understand;
Not for the beginner;
This is not true. Though I wouldn't expect you to get out and design flowing gardens, simply understanding your own garden is a step towards better understanding garden design. If you want to know more about beginner level garden design, the first chapter in my ebook covers it. Find out how you can buy my ebook 'So You Want A Better Garden' here.
It's not too late to join the challenge! You can grow a better garden. Start today! The great thing about this challenge is it can run over any 30 day period. Just check out days 1-5 and start from today.