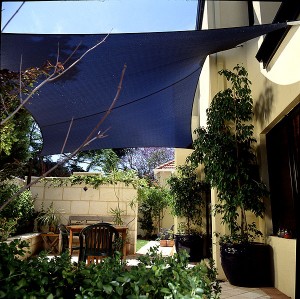 This month at AussieGreenThumb.com is 'So You Want A Better Garden' Month, which aims to help you grow better gardens. As part of that I am running a 30 day challenge. The challenge consists of daily tasks of about 10 minutes each. I guarantee that if you complete each days task, by the end of September you will be well on your way towards reaching your gardening goals and growing better gardens. Will you accept the challenge?
Day 6 Challenge Recap – Do you live in a cold, temperate or tropical climate? Spend 10 minutes online researching where you live (if you don't know the climate) and what impact that has on gardening in your zone. Climate has a huge impact on gardening. You might choose a plant that looks great but will really struggle in your area. Knowing what you will experience climate wise will help you make a wise choice.
Report
If you have followed this challenge you may have found yourself confused. I spent 10 minutes researching climates of Australia and came away with very different perspectives. The issue with climate is that there are so many different categorisations of it, even within Australia. There could be anything from 4 to 7 different climate categories and what is 'temperate' in one way of carving up Australia is called 'hot, dry' in another.
The key thing when researching your climate is to find pages which have a map showing exactly what area's they consider to be what. If you can see a map, you can see where you live and can work out what category you live in going by that system.
I live in Perth, WA. Depending on what system you use it is either a temperate climate or a hot, dry climate. The system I have always gone by is the most simple one, consisting of 3-4 categories and this would place Perth in a temperate climate.
About Temperate Climates
Hot, dry summers with very little rain.
Mild winters with varying rainfall.
Generally Autumn and Spring are fantastic growing seasons.
With experience I have learned that in summer my garden will required extra care and many area's may require some temporary shade. If you have plants that are fine in full sun all year around except for summer, perhaps invest in building or installing some sort of temporary shade for summer, such as shade sails.
The reason I set this challenge
Understanding your climate is one of the most important things to becoming a better gardener or learning how to garden. You absolutely need to take notice of the seasons and, in time, learn what tasks to do and when. For example, in a temperate climate it is silly to try and transplant something in the middle of summer. The chances of the plant surviving are significantly diminished due to the hot summer sun (unless it is moving to a shaded area). Transplanting works best in early spring or throughout autumn.
Take note of your garden for a full calendar year and see what you find struggles, and when. Also see which parts of your garden thrive and when. By doing this you will gain a better understanding of what you can do with your garden, what kinds of plants are happy and which ones really won't do that well. Understanding your climate will also help you in choosing the right plants in the first place.
Learn more about your Climate
This challenge fits under the category of 'Understanding Your Climate'. The system I follow suggests there are 3/4 climates in Australia as follows;
Cold Climate;
Temperate Climate;
Sub Tropical/Tropical Climate;
If you want to learn more about how climate affects the garden, chapter 2 of my ebook covers understanding your climate in much more depth. Find out how you can buy my ebook 'So You Want A Better Garden' here.
It's not too late to join the challenge! You can grow a better garden. Start today! The great thing about this challenge is it can run over any 30 day period. Just check out days 1-5 and start from today. You can grow better gardens.