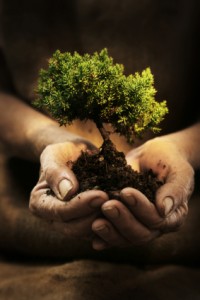 Hi there, thanks for checking out Aussie Green Thumb, I appreciate it. If you want more, click here for all my best advice, exclusive content and FREE bonuses!
A key issue when it comes to garden design is 'Are you getting your priorities right  in your garden design process?' Whether you are looking to do your own garden design or you are hoping to get someone to come in and do it for you, there is a very common mistake that both amateur gardeners and many professionals make and this usually proves to be a very costly error. The error they make is they get the priority tree mixed up.
What is the priority tree?
When it comes to garden design there are 3 overarching priorities to consider in the process and this is usual order that the garden design priority tree takes;
What is going to look the best;
What is cost effective;
What is maintenance going to be like.
1. What is going to look the best
Lets cut to the chase for a moment and be honest, we all want our gardens to look good. Though we may settle for less, if you are looking at re-doing your garden design either yourself or getting someone in to do it, one of the main reasons for this is that you want a better garden. In fact, you probably want the best garden you can get for the best price you can find. But what goes in to making the best garden? Most often this part of the priority tree is all about looks, it is all about what your garden will look like the day your garden design is complete. This is usually priority one or two in both the everyday person DIY plan and in many professional landscapers plans.
2. What is cost effective
Most of you will understand what I mean when I say we want as much bang for our buck as we can get. Sure, we may have wild dreams about what we want our garden design to look like but inevitably we have to settle on the best we can get for the amount of money that we have available to spend. We will perhaps float the dream and then look at which aspects we can reasonably pull off, given time and money constraints.
3. What is maintenance going to be like
Almost inevitably the final thing we consider in garden design is what it is going to be like to maintain. Will we look after it ourselves or will we pay someone else to come in and look after it? How much time will this actually take to look after. Sometimes, sadly, this priority is not even considered in the garden design process, you just realise you need it after the fact!
Getting the Priority Tree Right
It is actually quite ironic that most people would admit to wanting to have a simple garden and yet, when it actually comes to garden design few people seem to actually follow through on this preference. I think this is because it is very easy to be wooed into a really amazing garden because, as I mentioned above, we do all love the idea of having a garden that people talk about…we just usually feel this is not possible for us. To make sure you actually get a garden you can keep in its original state, you really need to consider the maintenance side of the garden as your top priority. Not number 2, not number 3; number 1.
An example
In Australia the standard grass that is used in most new gardens is some variety of couch. Couch is soft, fairly drought tolerant and doesn't really grow too fast. This ticks so many boxes for most people they jump in an instant and have couch grass laid immediately. So what is the problem?
Couch grows by sending runners down into the soil and also across the top of the soil. The runners that go down into the soil then spread out and shoot back up to the surface. This makes containing couch grass very difficult. In fact, I probably spend 60% of my time when hired to do someone's gardening digging couch out of their gardens.
The problem here is that when couch is first laid it looks fantastic and it is absolutely cheaper than most other types of grass. What people forget though is to keep couch contained you must, absolutely, keep a regular check on its progress towards your garden beds.
What to do?
It really is quite simple to avoid this, make sure you spend as much time; if not more so focusing on what the maintenance of your garden design will be like. You may decide that couch is the grass you want for all the reasons I suggested. Great. In this case I'd suggest you also budget in a monthly visit from your local gardener to make sure the couch stays where it is meant to  or when you mow the law, do spend an extra bit of time checking this yourself.
When placing garden beds near grass in general, think about how difficult it will be to mow around. There is nothing worse than having an intricate garden bed with lots of edges because this becomes an absolute nightmare to mow around. What will often happen is you will mow as close as possible and just let the grass grow in the little nooks. This doesn't look good. Spend some time in your garden design process and seriously think about how much time either you are willing to spend maintaining your garden or how much money you can afford to spend paying someone to. Then work out what you think will work best and what is most cost effective within those constraints.

Understanding Garden Design
If you want to know more about garden design then check out my ebook 'So You Want A Better Garden'. Chapter 1 deals exclusively with how to design a simple garden that is both easy to maintain but looks fantastic. It will also give you a few creative idea's to make your garden design unique. Find out more here. Get a better understanding about garden design today!