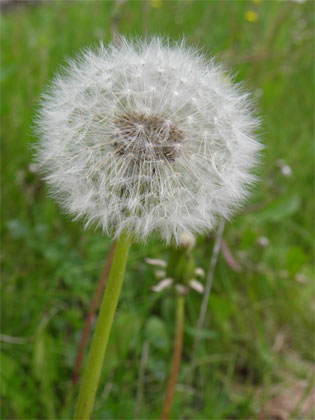 Today's report is about weeds. This month at AussieGreenThumb.com is 'So You Want A Better Garden' Month, which aims to teach you how to garden. As part of that I am running a 30 day challenge. The challenge consists of daily tasks of about 10 minutes each. I guarantee that if you complete each days task, by the end of September you will be well on your way towards reaching your gardening goals and growing better gardens. Will you accept the challenge?
Day 15 Challenge Recap – Spend 10 minutes removing the weeds from your garden. Weeds steal nutrients from your soil that your other plants could use. If you limit your weeds you will enable your wanted plants to have access to more nutrients. I also want you to get in the habit of weeding in small doses as a more likely way for you to keep your garden free from weeds. 10 minutes weeding every few days will increase the likelihood of you actually continually working on the weeds.
Report
Another weeding challenge is complete. This time I started working out the back. During this particular season my herb garden is actually empty. This is mostly because I haven't gotten around to planting anything new. Yes, even I have trouble fitting everything I want to do in the garden into my life! I decided to leave my herb garden fallow for this season and, of course, it has become overflowing with weeds! Today I spent 10 minutes and removed them all, leaving the garden bed weed free and ready for some new plants at any time.
The reason I set this challenge
By now you should be noticing a trend. I am encouraging you to spend 10 minutes weeding every few days. What I have found is just getting out in my garden and removing the weeds every few days minimises the amount of time I actually have to spend weeding. Each of these days that I spend 10 minutes, I actually spend the first 1-2 minutes quickly plucking out any weeds that have started to grow in my previously weeded beds. Because I do this, it keeps the weeds at bay. Eventually I should be able to spend 10-20 minutes a week max and, except for peak weed seasons, keep my garden quite free from weeds.
Learn more about understanding your soil
This challenge fits into the category of understanding your soil, specifically how weeds rob your garden beds of important nutrients. Intrigued to know more about how understanding your soil will impact on your garden? I recently released an ebook called So You Want A Better Garden. Chapter 3 in my ebook delves into the topic of understanding your soil in a way specifically designed to help beginner and intermediate gardeners understand more about how soil impacts on your garden. 
You will learn about;
1. What makes good soil;
2. How to improve your soil consistency;
3. Improving the water situation in your soil;
And much, much more!
It's not too late to join the challenge! You can grow a better garden. Start today! The great thing about this challenge is it can run over any 30 day period. Just check out days 1-5 and start from today. You can grow better gardens. Get out there and remove some more weeds today!