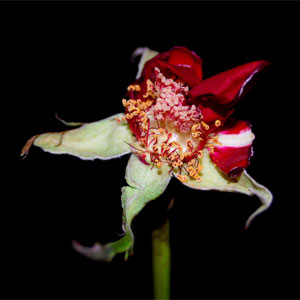 This month at AussieGreenThumb.com is 'So You Want A Better Garden' Month, which aims to teach you how to garden. As part of that I am running a 30 day challenge. The challenge consists of daily tasks of about 10 minutes each. I guarantee that if you complete each days task, by the end of September you will be well on your way towards reaching your gardening goals and growing better gardens. Will you accept the challenge?
Day 18 Challenge Recap – Remove any more dead flowers from your plants. Make sure you use a sharp tool. Removing dead flowers will help to encourage your plants to flower again if possible. Using a sharp tool is important though because you don't want to open your plant up to disease. Plants heal best from good, clean cuts which come from sharp tools.
Report
Today's challenge was quite easy for me because there were very few dead flowers to remove. However, this is mostly because I keep on top of this.The upside is that the ones I did need to remove were removed with ease because of the sharpened tools I was able to use, due to meeting yesterdays challenge.
The reason I set this challenge
You'll have started to see a trend in the challenges I set with a few re-occurring tasks like this one. If you spend 10-20 minutes each week on tasks such as this, you'll get to the point where it really won't take too long to stay on top of things. Keeping a garden in order can feel like such a big task if you think you have to do all the work at once. Hopefully as this months challenges progress you'll see that spending a small amount of time each day will make it far easier than trying to find a 2-3 hour block of time in your busy week.
Learn more about buying gardening tools
This challenge fits into the category of buying gardening tools. Intrigued to know more about how buying the right garden tools will impact on your garden? I recently released an ebook called So You Want A Better Garden. Chapter 4 in my ebook delves into the topic of buying gardening tools in a way specifically designed to help beginner and intermediate gardeners know what to look for when buying gardening tools and getting to know which garden tools are most important.
You will discover;
1. The top 8 tools I believe every gardener should own;
2. What to test on a tool to make sure it is good quality;
3. A rough price range to consider when buying garden tools.
And much, much more!
It's not too late to join the challenge! You can grow a better garden. Start today! The great thing about this challenge is it can run over any 30 day period. Just check out days 1-5 and start from today. You can grow better gardens. Get on with sharpening your tools today!