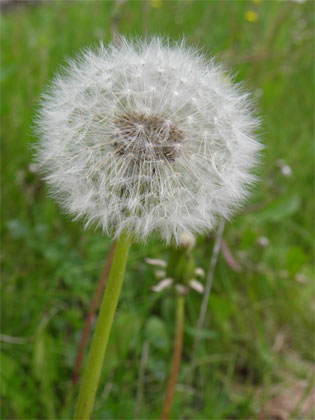 This month at AussieGreenThumb.com is 'So You Want A Better Garden' Month, which aims to teach you how to garden. As part of that I am running a 30 day challenge. The challenge consists of daily tasks of about 10 minutes each. I guarantee that if you complete each days task, by the end of September you will be well on your way towards reaching your gardening goals and growing better gardens. Will you accept the challenge?
Day 20 Challenge Recap – Consider buying a weeder to remove dandelions from your grass. If you have a weeder, spend 10 minutes removing as many dandelions and other weeds as you can from your grass. This is a way of removing weeds and minimising the amount of chemicals that you have to use on your garden. Some grasses, like buffalo types, don't handle the weed and feed poisons and that means the manual method really is your best bet.
Report
Once again I myself have actually had an easy days challenge simply because I don't have grass. I chose to use today's 10 minutes to poison the weeds growing between pavers and other various places where nothing is supposed to be growing. A lot of people pave area's or make other changes to their property along these lines to reduce the garden space but weeds still manage to find a way to grow. I won't lie, I am all for using poison to keep these under control. I'm sure there are organic alternatives and I'd love to hear them if you have an idea, but for now I stick to using roundup to keep weeds growing in my paved area's under control.
The reason I set this challenge
A major area of weeding that is often overlooked or neglected is weeds in the grass. Removing weeds from your grass is as important, if not more so, than removing weeds from your garden beds. Why? Seeds. When the weeds in your grass flower, they send seeds all around. You may have finally gotten rid of some weeds in your garden bed only for seeds to blow into it from your grass. Now, it is true you will always get new weeds because you can't control your neighbours garden but you can control yours. Removing weeds from your grass is another way to minimise the risk of weeds taking over your garden beds.
Learn more about buying gardening tools
This challenge fits into the category of buying gardening tools. Intrigued to know more about how buying the right garden tools will impact on your garden? I recently released an ebook called So You Want A Better Garden. Chapter 4 in my ebook delves into the topic of buying gardening tools in a way specifically designed to help beginner and intermediate gardeners know what to look for when buying gardening tools and getting to know which garden tools are most important.
You will discover;
1. The top 8 tools I believe every gardener should own;
2. What to test on a tool to make sure it is good quality;
3. A rough price range to consider when buying garden tools.
And much, much more!
It's not too late to join the challenge! You can grow a better garden. Start today! The great thing about this challenge is it can run over any 30 day period. Just check out days 1-5 and start from today.