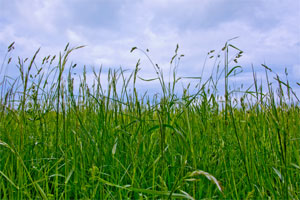 This month at AussieGreenThumb.com is 'So You Want A Better Garden' Month, which aims to teach you how to garden. As part of that I am running a 30 day challenge. The challenge consists of daily tasks of about 10 minutes each. I guarantee that if you complete each days task, by the end of September you will be well on your way towards reaching your gardening goals and growing better gardens. Will you accept the challenge?
Day 25 Challenge Recap – Spend 10 minutes weeding a garden bed you have not gotten to yet or one which needs it most. Perhaps spend the first couple of minutes quickly picking out any new weeds growing in the beds you already have weeded. Hopefully, depending on the size of your garden, you are started to get the weeding under control. If you still have a long way to go to get to that point, don't fret. Just keep doing 10-20 minutes of weeding every few days until you get it under control, then work out how often it needs to be.
Report
By now, regardless of how big your garden is you should really have started to make a significant dent in the weeding of your garden. As I have a small place, I have pretty much been able to get completely on top of the weeds around my unit and keep the garden beds I have already weeded, weed free. If I spend 10 mins ever few days now, I'll be able to pick out any new weeds before they really take root and, most importantly, stop them from reaching floweing stage which should diminish (but it won't alleviate) future weed outbreaks.

The reason I set this challenge
Find me a gardener who likes weeding and I'll show you a liar. Ok, that may be a little harsh but in general, people who like gardening don't do it because they like weeding, they just see it as a necessary evil for their desired outcome. It is ok if you detest weeding. I set the challenge to spend 10 minutes every few days weeding so as to break it up into smaller, more manageable chunks. If you were to spend 10 minutes every 5 or do days throughout the year, you'd start to really control the weeds in your garden as opposed to having them control you. There will be times when they get ahead, especially during early spring and mid to late autumn as these are prime growing time. However, in general, doing a bit here and there will be an effective way or reducing weeds in your garden.
Learn more about common gardening tasks
This challenge fits into the category of common gardening tasks. Intrigued to know more about how getting into a rhythm with common gardening tasks will improve your garden? I recently released an ebook called So You Want A Better Garden. Chapter 5 in my ebook delves into the topic of common garden tasks in a way specifically designed to help beginner and intermediate gardeners learn the natural rhythm of gardening.
You will discover;
1. What the most common tasks you will do in the garden are;
2. How to go about doing tasks such as weeding, pruning, mulching etc;
3. Tips on waterwise gardening.
And much, much more!
It's not too late to join the challenge! You can grow a better garden. Start today! The great thing about this challenge is it can run over any 30 day period. Just check out days 1-5 and start from today.