(Make sure you check out my most popular and helpful articles when you get a chance).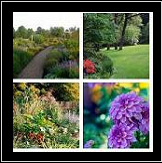 Are you looking to tackle your own turf install or looking to replace some tired old grass? Perhaps your reticulation is acting up and you are wanting to have a go at fixing it yourself? Maybe you just want to learn more about turfing and reticulation? Either way, my friends Brighton Reticulation and Turf blog can help you!
My friend Hamo has been in the reticulation and turf game in the northern suburbs of Perth now for a number of years. Recently he re-launched his blog where he shares a lot of helpful advice to help you solve your own reticulation and turfing problems to minimise the amount of money you'd spend on bringing in the professionals. His blog features articles such as Why can't  I turn my retic off? and many, many more.
If you are wanting to tackle your own reticulation and turfing repairs, BrightonReticulation.com/blog/ will be invaluable to you. And better still, if you live in the Northern Suburbs of Perth and it turns out you need someone to help out, you will already have a connection.
I have personally worked with Hamo and very strongly recommend his service.
So You Want A Better Garden?
All my best articles have been collected into what I'm calling the ultimate gardening toolkit – make sure you take a look, there's a heap of great gardening advice available.
I've also published a series of gardening ebooks that you might be interested in. Good luck!