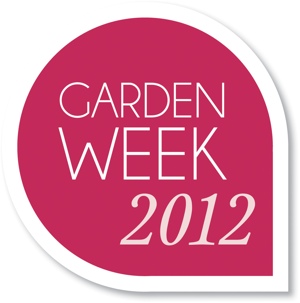 See the bottom of this article for my garden week special on my 160+ page Ebook!
Gardening shows and festivals are often my favourite events to attend each year. This is not only because I love gardening but I also love to be around people that inspire me. There is almost always inspiration a plenty at a garden show and that is why I promote different garden shows each year. One such show is coming up soon, Garden Week in Perth.
From April 19th to 23rd, Perry Lake Reserve in Perth WA "will be transformed from tranquil parkland to a bustling hub of activity featuring all things gardening and much more." I can certainly attest to that statement, having visited Garden Week last year. You can read my review from last year here.
Once again Rob Palmer from Better Home and Gardens will be in attendance, giving some of his best DIY tips out to those who come along. He will be on the Total Eden Ceebtrity Stage from Thursday till Sunday.
A growing trend for families is the desire to grow vegetables so that they can cook their own, delicious meals with home grown foods. This trend is continuing to spread into gardening shows with Garden Week again offering "Grow it, Cook it, Taste it" at Garden week 2012. An all star cast of great chef's will be show casing their talents, taking simple to grow at home foods and turning them into delectable, easy to cook at home meals. If you have a vegetable garden out the back, this section of Garden Week alone makes a trip worthwhile.
Important Information
When: April 19th to 23rd, Perry Lakes Reserve, Floreat.
Times: 9.30am to 5pm daily. (Monday 9.30am to 3pm)
Costs: Adults – $18, Concession – $15 (conditions apply), Children U/16 – Free!
For more info, including your chance to win FREE entry for you and a friend, check out the Visitor Info Page on their website.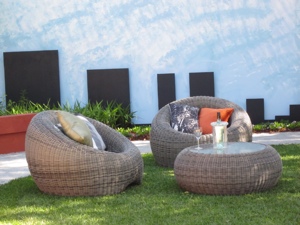 Should I go?
Simple answer, assuming you live in or will be in Perth during the show, Yes! Garden Week will inspire you, no matter where you are at on your gardening journey. Whether it will be because it helps you get back into the garden or teaches you new ways to tackle a task in your back or front yard, it will be worth your while. If the cost of entry seems exorbitant, think of it this way. Celebrities like Rob Palmer could likely charge $20 by themselves for you to go and hear them, yet Garden Week enables access to multiple speakers and garden stalls for, at most, $18pp.
For more info, check out the Garden Week 2012 website.
To see some pictures that I took on Day 1, click here.
Garden Week Special
For the duration of Garden Week 2012 my Ebook 'So You Want A Better Garden' will be on sale for $7.95, down from the RRP of $17.95. For more details and to buy the book simply go to my ebook information page and click 'add to cart'. Then in the discount/coupon section enter the code gardenweek2012 and click update cart. Finalise your purchase and you will receive your ebook straight away to the email address that you entered.  That easy! I hope this helps as you look to grow a better garden.