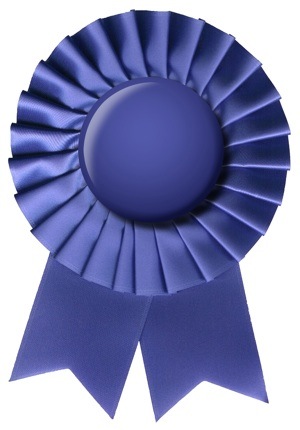 Bunnings were so pleased with the entries that Bunnings have offered the following responses a $30 voucher for their positive feedback, and Bunnings would like to thanks AussieGreenThumb for holding this competition.
Over the past month here at AussieGreenThumb.com I've been running a giveaway competition, thanks to Bunnings to win a 2000W Ryobi 400mm Chainsaw. The quality of entries throughout the competition was fantastic, with so many people sharing their best Bunnings experiences in depth. As such, I'd like to present my top 5 favourite entries. Here they are!
Karlene
"Our new house has a beautiful big mango tree in the yard but it was sooty looking and the flowers were burnt. I went to Bunnings to seek their advice on treatment. The lady was so knowledgable, and then confirmed her advice by referring to a folder she had at the counter. 6 months on and our tree is laden with hundreds and hundreds of healthy flowers….here's hoping we have a bumper crop."
Terry R
"My best bunnings experience came from the toolshop. The old guy at Maddington was a tradie for years before joining bunnings, and knew the model of pressure cleaner I had, knew the part that had worn out, shared his experiences using both budget consumer gear as compared to their semi-pro stuff. Talked about value, usage, budget, and 'bang for buck', and saved me about $70 buy getting the model lower, which had a better warrantee deal!
I have had some 'non-expert' interactions before and it had soured my views considerably. He has defiantly had experience, and took the time to share it. Totally worth it."
Nicole W
"Recently I went to bunnings and purchased a new lawn mower ~ as a single lady I was not really sure if I was buying the right mower for me and my lawn…all I knew is that I was going to buy a Victa! One of the Bunnings salesmen was SO helpful – he was great and made the whole experience easy and pleasant! The Bunnings salesman helped me chose the right mower, then taught me how to add the oil, how much and where and when to top it up, he got me a petrol container and the oil and even went so far as to give me directions on where to take it if it ever needs warranty repair work. His help didn't stop there…he put the mower into my car…carefully laying back the seats and the next day when I returned with my new catcher because I couldn't put it together myself – he put my catcher together for me too! Now that is service with a smile, polite conversation and real interest in their products and customers alike!
Thank you Bunnings…I will definitely be back real soon!"
Kelly A
"When Hubby and I had just started dating, we went for a drive and stopped to browse through a Bunnings store. Neither of us had a lot of money and both were insisting on buying our own lunch. A couple of delicious snags from Bunnings saved us from having our first pride-based argument! We went back to Bunnings later to buy a few things when moving in together and with four kids, we've visited Bunnings A LOT over the last 13 years… We have enjoyed all our experiences at Bunnings, but that first one holds a very special place in our hearts…"
Charlotte
"My mum and I were looking for a gift for my brother – some sort of bar or rings that would allow him to do pull-ups without bringing our pergola down! We asked a helpful team member at Bunnings who suggested the monkey bar rings in the children's play equipment. Unfortunately they did not have any available as an individual item, but instead of leaving us there he took us to the special orders counter where the staff were able to find a suitable product and get it ordered in especially for us! For such a small purchase, we were very impressed by the lengths the staff went to and the enthusiasm and friendliness our request was met with."
Writers of these comments will each be receiving a $30 Bunnings gift voucher for their efforts. Hope this (voucher) will give them yet another great experience at Bunnings. You will hear from me via email shortly and will then receive an e-voucher by email in the coming days.
Congratulations to you all!