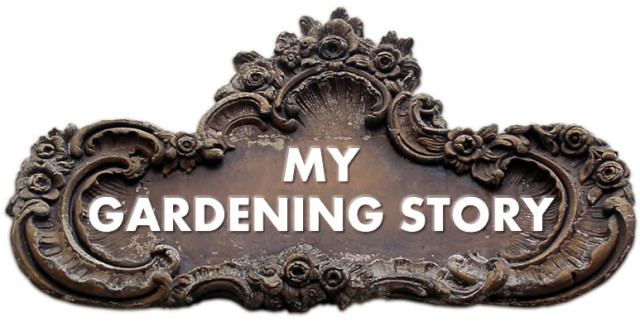 Welcome to the first installment of this series. The main purpose behind this series is to give you a little bit of background as to where I have come from as a green thumb. I want to introduce you to the people that have shaped me into the gardener that I am and help you to understand why I am indeed so passionate about gardening. The entries in this series may be shorter than some of my more regular entries but I do hope they give you an idea of my gardening history.
Here are links to all other topics covered in the My Gardening Story series:
Summary and free ebook
The beginnings
Grandma Middleton
Grandma Tysoe
'Nan' Croxford
My Parents
My First Garden
Plants I grew up growing, Part 1
Plants I grew up growing, Part 2
Plants I grew up growing, Part 3
Growing Vegetables
Starting Aussie Green Thumb: Part 1 – The Business
Starting Aussie Green Thumb: Part 2 – Starting the Blog
How I Became Aussie Green Thumb
I will start this series in what could be seen as a strange fashion. I want to explain what I am not as a gardener before I go into what I am as a gardener, as well as where I have come from and why what I am saying at AussieGreenThumb.com can help you in your garden.
I am not a qualified gardener or landscaper. I did not go to university and gain a degree in gardening nor have I gone to TAFE to gain a certificate in gardening. I am not a TV celebrity gardener like Jamie Durie or Don Burke. This paragraph alone may leave you wondering why you are bothering with AussieGreenThumb.com? My hope is that what I write will answer for itself as to why it is useful.
At AussieGreenThumb.com it is not really my aim to teach you to take your garden and turn it into 'Australia's Top Garden' because I realise this is not the goal of the everyday person. In fact, in my experience, most people simply want a garden they do not feel ashamed of. I believe you probably just want a front garden that does not make you cringe when you invite people to come over, and wish you could blindfold your friends until they are inside the doors. You want a backyard that compliments your amazing outdoor entertainment area and not be a cause for moving the party to your second cousins place! It is you that I have in mind with this blog. It is the everyday, minimum fuss, just want it to look neat gardener.
It is because of this that I believe what I have to say is worth reading. It is because of this that I believe where I have come from has trained me to help in this circumstance. I have grown up in and around the garden. I am not a professional gardener but simply someone who is passionate about the garden. Things that I take for granted in gardening terms, I am discovering are not quite as simple for people that did not grow up in the garden and it is this kind of simple advice that I believe can make a big difference between someone bothering and not bothering with improving their garden.
It is my belief that every person can have a gardening lifestyle, today and tomorrow. What matters is what this means to you. What does it mean for you to have a garden you are happy with, and what are you willing to do to work towards this? It is the goal of this blog to empower you towards this end and it is the goal of this series to show you how simple it can actually be, with the right people helping. I have learnt most of what I know today as a child. Because of this I believe anyone can learn some simple skills that will go a long way towards them having the garden they want.