Note from Jim: This week we are focussing back on one of the AGT community's favourite topics and something that we are passionate about here: growing and nurturing Australian native plants in your backyard (check out my other articles on Australian natives as well).  My thanks to Sitesahade for putting the following tips together for us.  Feature image source: Flickr.com
Australia is home to some of the most beautiful native flora in the world. The rare and unique qualities of the species that only grow in our little pocket of the planet have become highly sought after.
These unusual species of plant life dot our landscape, creating a stunning vista admired by gardening buffs and anyone with an appreciation for the majestic. So how do you foster Australian natives in your own space? And more importantly, how can you help them thrive all year round?
Creating a healthy native garden is easier than it may seem. We've compiled a few tips to help grow your natives.
Placement…
Grouping the correct plants together aesthetically is one thing, but arranging plants in a fashion that helps them grow properly is another equally important factor. An example is planting coverage for afternoon sun, specifically for plants that require less arid conditions. Another example could be constructing a water feature near plants that require more water so they benefit from the run off. Pockets of lawn tend to be chillier areas for plant life and ideal for cooler climate flora. On the flip side, paved areas can be perfect for plants used to arid conditions; the radiant heat generated can create the perfect microclimate. When working towards a native garden, divide your space into zones and create specific areas for your existing plants, and arrange accommodations to compliment any new arrivals.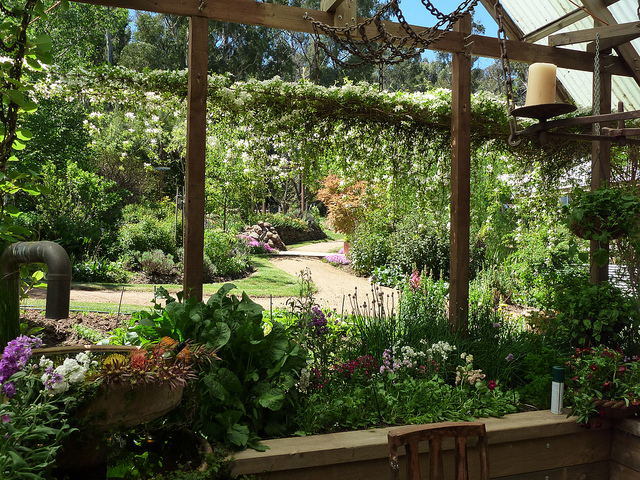 Source: Flickr.com
Conditions…
You can create a welcome environment for plants to grow, and locality is key. Plants indigenous to your area will always thrive if looked after, and going too far out of that "comfort zone" may end disastrously. Keep your selection to flora that can cope with your weather conditions, stick to the correct soil type, and with a little patience you will get your desired result. Another thing you should be aware of is the wildlife in your area. Your new garden may soon be home to buzzing bees and butterfly flurries; wonderful as it may seem, your natives may attract new animals, domestic pets as well. Do your research when it comes to which plants you add to your garden, as an animal influx may not be what you are after. For example, hosting Grevillea or Lilly Pilly could invite possums and flying foxes, so be mindful of planting in communal areas.
Source: Flickr.com
Feeding…
Natives don't necessarily require special plant food or a complex soil blend. In most cases the flora just needs the environment to be accommodating to the natural growth cycles of the plant. The majority of standard plant food on the market is adaptable enough for most native plants and there are even fertilisers specifically designed for native gardens.  A great first step is determining what feeding schedule is required at what times of the year.  If you'd like a more eco-friendly alternative, natural fertilisers such as plant and animal matter provide a kinder, more organic way to feed your natives. Adding phosphate to your household compost can positively enrich the soil. Remember when using compost to test the PH to determine if it's mature enough to use; acid levels should equalise and the PH should be around 6-8 for good, mature compost.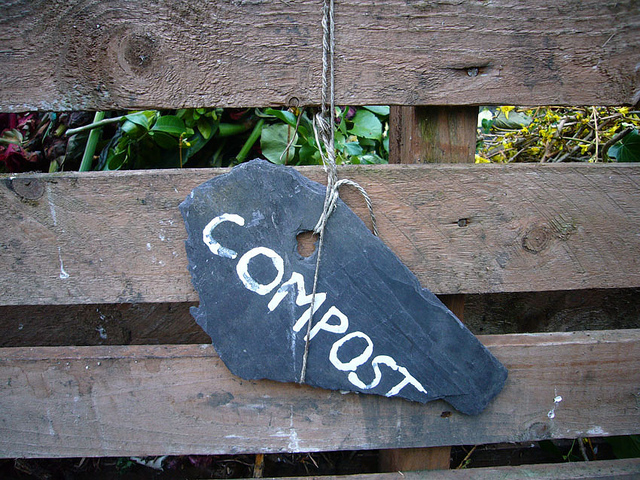 Source: Flickr.com
Cutting back…
In the bush, native plants would are subjected to Australia's extreme conditions; this includes the threat of bush fires, floods, and even being eaten. It's for these reasons our bush land is so dense and lush. Natural regeneration occurs and the old is replaced by the new – this same theory should be applied to a native garden. A properly controlled and fed native garden will thrive and actually need to be cut back to continue to grow. Trimming at the end of the fruiting life cycle means sustained growth during the non-fruiting period and bigger, healthier blooms when the plant produces again. Even a Grevillea will bloom in all but the coldest climates if it's properly looked after.
So you see it doesn't have to be rocket science. Creating a native garden that will produce all year round is pretty simple and can be very rewarding.
For helpful tips and ideas, visit your local Botanical Gardens, as they are a valuable resource for more information.
About the author:
This article was written by the Siteshade team who offer Australia's best range of high quality shade cloth products. To find out what printed shade cloth options you can choose from, contact 1300 721 663 today.
So You Want A Better Garden?
All my best articles have been collected into what I'm calling the ultimate gardening toolkit – make sure you take a look, there's a heap of great gardening advice available.
I've also published a series of gardening ebooks that you might be interested in. Good luck!