Hi there, thanks for checking out Aussie Green Thumb, I appreciate it. If you want more, click here for all my best advice, exclusive content and FREE bonuses!
Note from Jim: A lot of you have been looking for practical info on building out parts of your gardens into more useable outdoor space, so I've invited along Dave from Bozzy Shade Blinds to walk through the advantages of incorporating outdoor blinds into your designs. If you have any questions on this, leave a comment below and Dave or myself will get in touch to answer your questions.
(Make sure you check out my most popular and helpful articles when you get a chance).
Outdoor areas are a valuable addition to any home, but enjoying your outdoor space can be a bit tricky when the weather decides not to cooperate with your plans. While there's not a lot you can do about changing the weather, there is a lot you can do to save your outdoor areas from the mercy of the elements. Installing custom made outdoor blinds is the simplest solution to not only provide shelter, but also keep your outdoor areas looking great.
Of course, there are other options besides custom made outdoor blinds but with premade blinds, you can never be sure you're getting products that are precisely suited to your various needs. Custom made outdoor blinds are simply the best choice for every situation and here are just a few reasons why.
Custom Outdoor Blinds are Fitted to Your Exact Space and Needs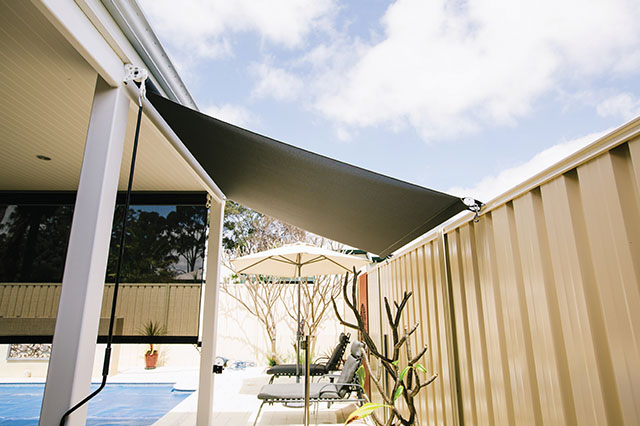 Whether you're after a budget friendly outdoor blind solution, a blind for just one window or a fully retractable roofing system, custom shade blinds will always be exactly matched to your space and your needs. With readymade blinds, you could find yourself needing to trim and alter the blind to fit or having to put up with blinds that do a mediocre job at best. Not so with custom blinds which are made especially to fit the exact space and job you need them for.
A Local Manufacturer Designs Blinds to Specifically Suit Your Climate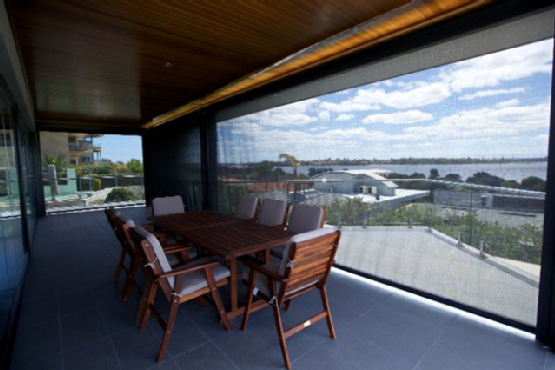 Australia is home to some extreme weather and your local climate might be a lot different to wherever your readymade blinds are made. Look for a company that is Australian owned and operated, with a trusted reputation. By choosing a locally owned business, their blinds will be sure to withstand the local climates.
Custom Designs and Colours
Outdoor shade blinds are not only about how well they function, but also how good they look. Custom outdoor blinds let you choose exactly the colours you want for the space you're working with. These days there is a huge range of custom colours and fabrics to suit every taste and style of décor.
Cost Effective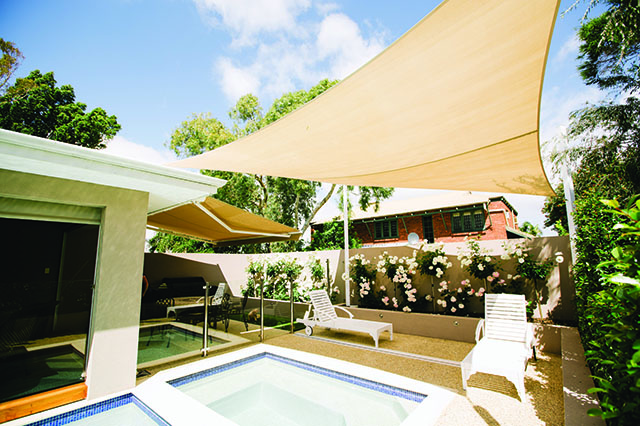 The market is filled with cheap DIY solutions for outdoor blinds that might be fine for a few months but their inferiority will start to show really quickly. Inferior products not designed for your specific application can wear out quickly and soon needing replacing. It's basic false economy. However, if you start with the best products matched to your precise needs, your investment is guaranteed to last in both function and appearance.
Assurance of Quality Installation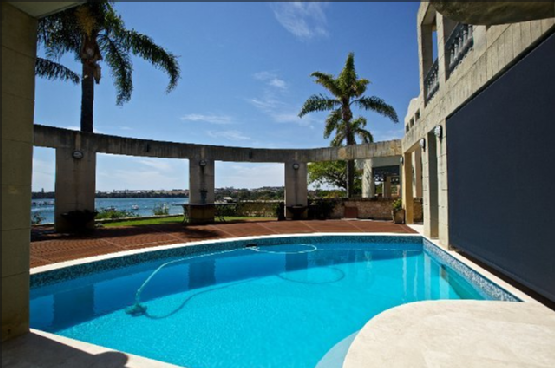 When dealing with outdoor blinds, the installation needs to be as strong and dependable as the outdoor blind itself. Ensure your selected outdoor blinds company fits all of its custom made outdoor blinds with expert workmanship matching the quality of installation with the high quality of their blinds.
After Sales Support
Ensure your chosen outdoor blinds provider stands behind every one of their products, offering lengthy warranties on all outdoor blinds. After sales support, including full servicing and an out of hours service, provides a peace of mind not typically available with premade blinds so you can rest assured your investments are protected.
For more information on the different kinds of outdoor blinds available, get in touch with Bozzy Shade Blinds.
About the Author
Dave Bozuwa is the owner of Bozzy Shade Blinds, a leading provider of custom made outdoor blinds, awnings and shade sails in Perth, WA. He is passionate about using high quality components and fabrics to ensure Bozzy customers are getting only the best outdoor blinds which are custom designed and made for each individual space, right here in Western Australia.
So You Want A Better Garden?
All my best articles have been collected into what I'm calling the ultimate gardening toolkit – make sure you take a look, there's a heap of great gardening advice available.
I've also published a series of gardening ebooks that you might be interested in. Good luck!