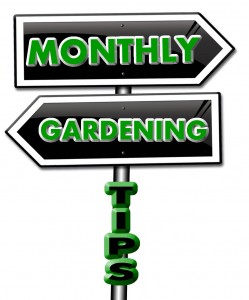 Hopefully your garden has made it through summer and is ready to receive the coming winter rains, unless you live in tropical Australia whereby you have received much of your rainfall OVER summer! The east coast was buffeted by rain AGAIN this summer…but not everyone's garden has received a lasting impact so making the use of winter rains is pivotal.
It can actually be around now that gardeners make the biggest mistakes because you start to think 'well we've survived summer, now we'll just sit back, relax, and let winter take care of our garden by itself'. Wrong! What you do now over the next month or two will directly effect how well your garden survives the NEXT summer!
Autumn is a fantastic time to be out and about in your garden. Usually, in most parts of Australia, the weather starts to become milder but there still remains a significant number of sunny days to potter around in. Right now is a great time to prune your summer flowering perennial plants, like lavender, ready for the winter quiet. However not all plants should be pruned yet. Some people make the mistake of pruning their roses too early. April is still too early for roses because if you prune them now, they'll start growing back too soon and won't perform as well. Save your roses for June-August pruning. Continuing to dead head roses is important though.
April is also a great month for planting spring bulbs, such as daffodils. This will give them plenty of time to get set and grow ready for a beautiful showing come September. It can also be a good time to spread a light organic fertiliser around your shrubs and trees. Though they'll receive Winter rains and won't be growing as much, they still require nutrients to survive the cooler winter.
Autumn, and in particular April, can be a great time for planting trees because trees really do require good amounts of water to take root. Planting now will give them a month or 2 of good, sunny weather while still receiving some good rains, and then lapping up the rains of winter. The milder weather will also help because the trees won't experience sun damage as easily before they have the root system to cope with it.
It is also not too late to get your winter vegetables in, especially if you get them down in early April. Vegetables such as broccoli, cauliflower and cabbage and your leafy Asian style vegies really need to go in now if you want to get the best out of them throughout winter.
Use the next few months to really sow into your garden. As the rains start to fall in cooler and temperate climates you won't have to spend as much time worrying about and making sure your garden has water so really work on other tasks, such as preparing garden beds for spring and summer annuals, fertilising, mulching and the like. Take the sunny days provided to you to provide the best benefit to your garden so that when Spring and Summer comes again your job will be easier!