Note from Jim: Ive been chatting with Caitlin Maxwell recently about an annual hosted trip to visit the Chelsea Flower Show and a series of garden tours within the UK. Collette recently put out a press release sharing more info on the tour and I have copied all of the details below. If anyone is interested, there are only a few spots left for this year, and next year's tickets are already selling, so get in touch with Collette asap!
Collette is now in full bloom after a successful first year in the Australian market. Just as flowers have signified so many things before, Collette is inviting travellers to help celebrate its budding success with The Gardens of London tour, a veritable bouquet of some of the world's most impressive gardens.
'We have had a wonderful first year in the Australian market. One of our most successful products attracting attention in 2015 has been our Gardens of London tour which takes guests to the famous Chelsea Flower Show. We have been overwhelmed by the interest in this tour for 2016 and we are nearly booked out! Sales are also very promising for 2017, with clients already enquiring about and looking to reserve their spot for the May departure date', said Alison Mead, Australian Business Manager, Collette.
For floraphiles, embarking on this tour will open up a world of blossom and bloom. Like a key unlocking the 'secret garden', one of the special features of this Collette experience is the rare opportunity to attend the 'members only' opening day of the prestigious Chelsea Flower Show, hosted by the Royal Horticultural Society.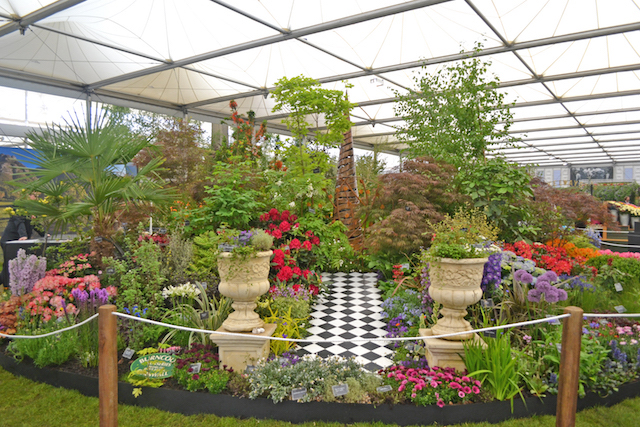 This year, the centerpiece of the Chelsea Flower Show will be held in the illustrious Great Pavillion. The Pavillion will showcase an entirely planted-up train station, including a twenty-five metre long carriage from the glamorous 1920s Belmond British Pullman (sister train to the legendary Orient-Express). A botanical installation set against the backdrop of the days of 'The Black Dahlia', the train station exhibit will play nursery to a perfumed posy of pollen and plants, rare jungle ferns, spectacular stems and exotic floral wonders as far as the eye can see.
For travellers, another highlight of the Show will be taking time to stop and smell the roses at the New Covent Garden Flower Market's floral installation, which will feature a fusion of wholesaler garden delights and intricate professional floristry.
An enchanting exploration of the 35 acres of the ornamental Savill Garden ensues, with its interlocking gardens containing distinctive areas such as Spring Wood, The Summer Wood, The Hidden Gardens, The Summer Gardens, The Glades, Autumn Wood and The Azalea Walks.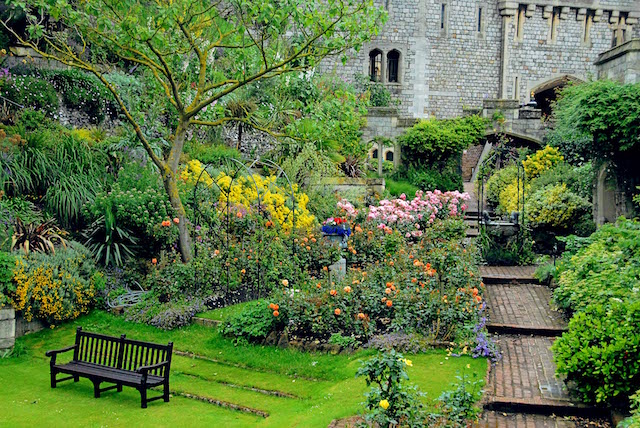 Later in the trip visit Kew, home of the world renowned Royal Botanic Gardens, which boast some of the most exquisite horticultural collections. Wandering through gardens of lush green foliage and a vibrant palette of petals and fragrant florals, this tour is ideal for anyone with a green thumb.
At Hampton Court Palace, travellers will lose themselves in the world-famous yew tree maze, walking with royals down its winding paths and formal riverside gardens.
Complete the trip in style with an exclusive evening cruise on the famous River Thames. On board the vessel, guests can sip cocktails, enjoy a delicious dinner and a live brand while gliding down this stunning waterway and admiring some of London's most beautiful sights.
Start planting the seeds and book into The Gardens of London Tour today.
For media enquiries, contact:
Caitlin Maxwell, Momentum2
Phone: 02 9252 4800
Email: [email protected]
For details of the full tours or to book a trip:
Contact your local travel agent
Call Collette on 1300 792 195 or visit www.gocollette.com
About Collette
Established in 1918, Collette is a third-generation, family-owned worldwide tour operator. With headquarters in Rhode Island, Collette's recently- opened Sydney office adds to the company's global presence which includes offices in Vancouver, Toronto and London.
On offer is an extensive collection of four-star escorted tours, river and ocean cruises, rail journeys, small group tours, family tours and garden holidays. Renowned for connecting guests with cultural experiences which go far beyond those of an ordinary holiday, Collette prides itself on providing real value to its guests and agent partners. Knowledgeable tour managers, an industry-leading travel protection plan and inclusive touring are just part of the top-quality Collette experience. Just sit back, relax and be guided on your Collette adventure!