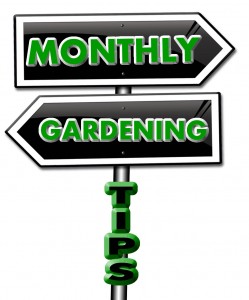 What do you need to do this month to keep your garden looking healthy? How can you be proactive NOW so that you get the best results NEXT month? These are the questions that I hope to answer towards the start of each month in my 'Monthly Gardening Tips' series. Knowing what to do each month will go a long way towards minimising the amount of time that you need to spend in the garden. If you can follow the seasons and understand the climate you live in, doing a few bits and pieces each month will help you maintain your garden in a neat and efficient way.
Exactly what your garden needs in any given month does depend on whether you live in a cold, temperate or tropical climate. However what you must do in a cold climate can also be beneficial in a tropical one. As such the advice I give will be 'general' but I will try and place the climate type that requires it in brackets.
January
In Australia, January is a very important month in the gardening cycle because it can often be a very hot month. It is in January and February that your proactive work in the garden, or lack there off, will show. If you have just left your garden to its own devices then it is this month that things will really start to look pear shaped. If you have been good and doing the few things required each month, continuing this now will go a long way towards making sure your garden survives the harsh Australian summer.
January is a good month to take cuttings from your favourite shrubs(cold climate). As long as you have kept the watering up and therefore kept your shrubs healthy, cuttings should take well in January with the sun and heat on offer. Obviously cuttings require a bit of attention and a lot of water to make sure they survive.
January is also a big month for fruit pests. Check your fruit trees for the various pests that are common to each individual fruit tree type and if needed, treat them. Your local nursery is a good source for advice on what to treat particular fruit trees with. (cold and tropical)
Another good tip for January is to prune your most vigorous growing plants just slightly. In particular your roses (temperate) could do with a mild to good prune as this will encourage new growth and lead to a great display of flowers come autumn. Be careful not to make this prune too vigorous, it is simply to encourage new growth. Bougainvilleas may also be trying to take over your garden so prune them back to keep them under control. (tropical)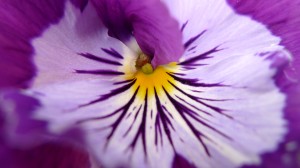 There is also still time to plant annuals like vincas, petunias and sunflowers that can handle full sun so you keep your garden looking great right into autumn. Make sure you water them in well and plant them with either a good liquid fertiliser or a good slow release fertiliser. In fact you could give a light sprinkling of either a liquid or slow release fertiliser throughout your garden to keep the nutrients up.
There you have it. With a bit of care your garden can come out of January looking even better than it did going into it. You can also ensure a solid show right into late autumn with some solid work during the summer heat. So get out there, slip slop slap and wrap and enjoy your garden in this beautiful weather!
Did you like this article? Why not Subscribe to my site? When you subscribe you receive every post I write in your desired RSS reader.