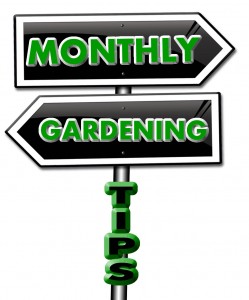 Ah November, the last month of Spring, the last chance to prepare our gardens for summer. I really do feel like November is more about the next three months than it is about itself.
If you live in a tropical climate, you may have already started to receive the summer rains, and this will only continue. If you have large grassed area's, make sure you either manually aerate them with a garden fork, or you apply a good soil wetting agent during November. Even your gardens could do with a bit of soil wetting agent to make sure they can absorb and dissipate the large quantities of water about to come their way. You'll also want to apply a good lawn fertiliser and a good garden fertiliser to the various area's of your garden.
If you live in the more temperate or cool climates of Australia, your story is very different. Far from expecting drenching summer rains, temperate and cool climates can usually expect a very dry next few months. Because of this, a lot of the tasks for November are based around water management. Like the tropical climates, an application of soil wetting agent, if you haven't done so already, would be beneficial. Rather than preparing for lots of water, this is to ensure that any water that does fall makes it to where it needs to be—the roots—and doesn't sit on top of the soil surface for the sun to evaporate.
I also tend to say this every month, but if you have ignored me 9 times, you'll have to ignore me a tenth. Mulch, Mulch, Mulch! Mulch in summer is your best friend. It will help keep the soil moist, stop the sun being able to cause large scale evaporation, and provide much needed organic materials throughout the summer months. Mulch your garden!
If you have spring flowering plants that are starting to finish their flowering you might like to consider giving them a prune now. If you have plants that
flower from Spring through summer, continue to make sure you remove the spent flowers because this will encourage most plants to at least try and flower again. Spring and summer flowering bottlebrushes are a prime example. Cut off the dead flowers and you will likely get another display sometime during summer.
It may also be time to remove your spring annuals if they are no longer looking healthy. Local nurseries are stocked full of summer annuals and November is a great month to get them growing. In most temperate and cool parts of Australia, November is still relatively mild, compared to Dec-Feb, so planting summer annuals now will give them a month to prepare for the summer sun.
Keep an eye on your vegetables and make sure you are watering them regularly. The hot sun will absolutely devastate vegetable plants that are low on water. Good water and the right amounts of shade will significantly help in achieving a healthy vegetable garden this summer.