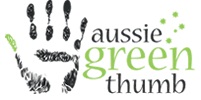 Hello and welcome to the final installment of 'My Gardening Story'. Last month I looked at how I came to start my gardening small business. This month I am going to focus on how I came to start AussieGreenThumb.com the blog. So sit back and discover just what went into starting this blog.
Here are links to all other topics covered in the My Gardening Story series:
Summary and free ebook
The beginnings
Grandma Middleton
Grandma Tysoe
'Nan' Croxford
My Parents
My First Garden
Plants I grew up growing, Part 1
Plants I grew up growing, Part 2
Plants I grew up growing, Part 3
Growing Vegetables
Starting Aussie Green Thumb: Part 1 – The Business
Starting Aussie Green Thumb: Part 2 – Starting the Blog
How I Became Aussie Green Thumb
I began 'blogging' for fun on June 11th, 2004. For posterity sake, here is my first ever 'blog entry' of any kind, hosted on a very old personal blog of mine.
Day One
Well I felt like writing a bit about myself and thought why not do it on the internet. Don't know how often I will be posting but what the heck, let's just wait and see:)

My nickname is Middo and I am 19. Love God, love Sport(go Eagles!),love life. A lot of interesting stuff happens to me but unfortunately my siv like memory leads me to forgetting exactly what happened (ok, so my memory may not be that bad but important events are not my forte in the remembering stakes). Had an awesome weekend on sport last weekend at State Youth Games. Being young I pulled up quite well but now have an irritating cold.

Well that's all for now, can't give too much away. Save some for later;)

Cheers All.
It's nothing special but it was the beginning of my journey into blogging. From 2004-2007 I continued to write entries in a personal blog, which I shared with friends and family, but there wasn't really any focus or purpose to my writing. I just mind dumped everything when I needed to. However, towards the end of 2006, I decided to make a change.
This change goes closely hand-in-hand with my decision to start a gardening business. My life situation was about to change and I needed to find some other forms of income. I had heard about people blogging for money and decided that this is something I'd really like to give a shot.
I found a blog called 'Entrepreneur's Journey' which I started to read. This blog was all about how you could make money from blogging. As I had been blogging for 3 years, for fun, at this stage, I was quite intrigued at the idea. Then not long after I began reading, Yaro (the author) offered a course called 'Blog Mastermind' in which he was going to lay out the strategies and practical proofs for becoming a professional blogger. I signed up to the 6 month course and so began my journey.
One of the first things that Yaro taught was the idea of finding your niche. He pointed out that you need to focus on a particular area to succeed. As I was starting a gardening business at the time, and as I am very passionate about gardening (and this has only grown), I decided a blog on gardening was a good idea. However this was not focused enough. As such I began to think about what area of gardening I was most interested in, but nothing in particular came to me. So I did a little research to find out what gardening blogs were out there in Australia and I determined that there was a lack of good quality blogs about native gardening. This wasn't necessarily something I knew much about, but I figured, what better way to teach people how to do it than to have had to learn it myself in the first place?
So at the start of 2007, as I set up my gardening small business, I also started the first 'AussieGreenThumb.com'. Very early on I ran a competition to help me determine a tagline for my blog. The winner in the end was a friend of mine called Bek. There were 2 taglines of hers that I really liked and so I added them together, resulting in: 'Cultivating a gardening lifestyle, today and tomorrow'. For more information on what this means to me, check out my about page.
I continued blogging 'for money' for the whole of 2007. Towards the end of 2007 my life was about to change again. I was about to move towns, which meant I had to seriously think about what to do with my gardening business and blog. I hadn't felt like it was extremely successful; I certainly wasn't seeing any money, and so I decided to put my foray into blogging for money either on hold or to bed, I wasn't sure which.
One of my biggest reflections from this time was that blogging 'for money' didn't really build the passion in me required to blog regularly. Yaro teaches about this in his course. It is dangerous to go into blogging with the main focus being 'to become rich'. Blogging is all about being passionate about your subject matter. I think the best writing comes when you can't possibly NOT write. This isn't to say that there aren't days of writers block – there are – and you have to push through them. But authors write because they LOVE it, not because you make lots of money from it (which you don't, generally).
To round out this post, we skip forward a couple of years. It is the end of 2009. I am living back in Perth and have decided to start my gardening business again. The question came early to me: am I going to start up the blog aspect of my business again? In the few years since 2006/7 I have learned a lot about gardening and in particular gardening with native plants. I stopped blogging…but I didn't stop gardening! In my thinking about starting up again or not, I had to work out 'why' I would write. I decided I did want to blog on gardening again, and determined to write from my passion for gardening and not from a desire to become a millionaire.
As a person, I believe in honesty, so I do feel compelled to admit I still harbour desires for this blog to be 'profitable'. Though I truly do write now because I have a passion to write and a passion to help other people develop their green thumbs, there will come a time when I will 'monetize' the site. Now, don't worry, my readers, I won't be charging you to access my blog. I will likely have advertising, and I will likely offer other opportunities to receive paid content. But the major focus of my blog now is helping you cultivate a gardening lifestyle, today and tomorrow. Any other desire is not enough to drive me to write regularly!
Though my blog entries on My Gardening Story end here, my story does not, and nor does yours. In fact many of you may just be beginning a new chapter in your gardening story! I want to continue to write my story by helping you write yours, so get out there and try your hand at growing something, preferably something native, and then journey with me towards becoming the best green thumb you can possibly
To your gardening success.