Sign up for the AGT newsletter below and download two of my FREE ebooks (plus 9 FREE gardening guides), a compilation of native Australian plants + my history in gardening – let me help you become a better gardener today!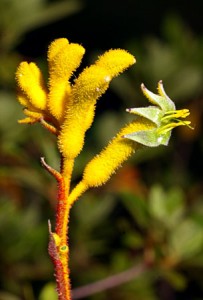 So you want a better garden month continues. What is one of the most important things to consider when improving your garden? Plant selection of course. In Australia we are truly blessed to have such a wide range of Australian native plants to choose from. I really do believe that if you want a better garden and you live in Australia, you are absolutely best of going native.
Ever since I began AussieGreenThumb.com I have been focusing on encouraging people to go native and I have done this by featuring a particular genus of Australian native plant each month, usually focusing on 4 species from within that genus. Over the 21 months that I have now been running this website the number of plants I have featured has added up. Not a month goes by where I am not asked by someone if they could get a copy of all the plants I have featured in one easy to download place. Well, the answer is now yes.
If you want a better garden, you will find plenty of Australian native plants to choose from in my 'Plant of the Month: A Compilation' ebook. Within it there are roughly 15 different plants with roughly 40+ different species of choice. How could you not find something there that you could use to grow a better garden?
As I am located in Perth, Western Australia there is a higher percentage of plants endemic to a temperate climate however there is definitely a large number of plants to choose from for anyone from any climate in Australia.
To download my Plant of the Month: A Compilation ebook, simply sign up to my newsletter to get the free download link, plus another free bonus ebook, 'My Gardening Story'.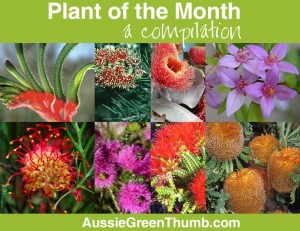 So You Want A Better Garden?
All my best articles have been collected into what I'm calling the ultimate gardening toolkit – make sure you take a look, there's a heap of great gardening advice available. I've also published a series of gardening ebooks that you might be interested in. Good luck!