Last week i featured the Grevillea preissii, here is this weeks variety.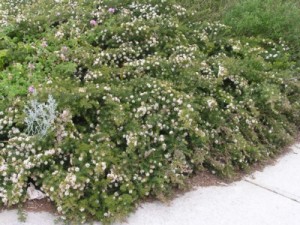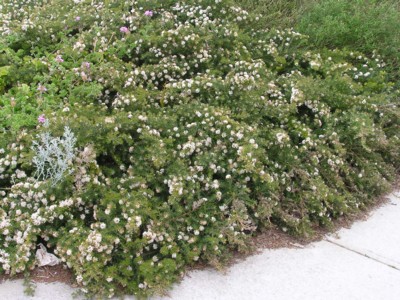 Genus: Grevillea
Species: crithmifolia
Common Name: Green Carpet
Flower Colour: White
Foliage Colour: Green
Growth Habit: Large Groundcover
Flowering: Winter to Spring
This is an intriguing variety of Grevillea. Technically it is a ground cover however it can grow to be as much as 1m high. It appears to me to be more like a spreading shrub. Has very beautiful little white flowers that spread right over the 'gren carpet' from Winter to Spring which carry quite a wonderful aromatic scent.
This variety will grow is most soils around Australia and in most climates. If you have large areas that you would live to cover with a plant that will require minimum upkeep and pruning then this variety is a good choice. It has also been known to be used as a screening plant or a dividing plant, separating different areas of your garden. I really like the white flowering varieties of Grevillea and though I have not grown this variety myself yet I definitely plan to in the future.
Thanks to Lullfitz Nursery for much of this information.