Have a great dog story to share with Aussie Green Thumb? Let us know in the comments below and you could win a $25 Amazon gift voucher!
If your dogs enjoy getting their paws dirty, they probably love wreaking havoc in your garden. All the soil, plants, and yummy vegetables are enticing for mischievous dogs, and there's just so much space to dig! Sometimes the only solution is to ban your dogs from your garden altogether, but how do you do it? Fencing is an obvious answer, but a traditional fence might not be enough to keep crafty and determined dogs at bay. An invisible dog fence is another option you can explore, so let's take a closer look at what's involved.
Why Use an Invisible Fence?
If your dogs are avid diggers, a traditional fence won't stop them from burrowing their way into your garden. With an electric dog fence, they'll be unable to dig underneath the boundary line. Electronic dog fences are much more effective when it comes to digging dogs who don't mind getting their paws dirty to get what they want.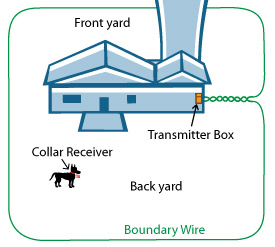 An invisible dog fence can also be preferable to a traditional fence because it won't stop you from entering your garden. During peak gardening times, you may be going in and out of your garden frequently. With a traditional fence, you'll have to open, shut, and lock the gate each time, and if you forget, your dogs will notice their opportunity to get in.
A traditional fence would also have to be tall enough that your dogs couldn't jump over it, which would mean the view of your garden would be blocked. If you want your hard work and beautiful flowers to be seen, an invisible dog fence is the way to allow that without giving your access, too.
How to Enclose Your Garden
There are several different options for enclosing your garden with an electronic dog fence. The most reliable method is burying the dog fence wire around the perimeter of your garden, at at whatever distance you'd like your dogs to stay. If you are using an electronic dog fence around your entire property, you can create an exclusion zone around your garden with additional wire or a wireless boundary.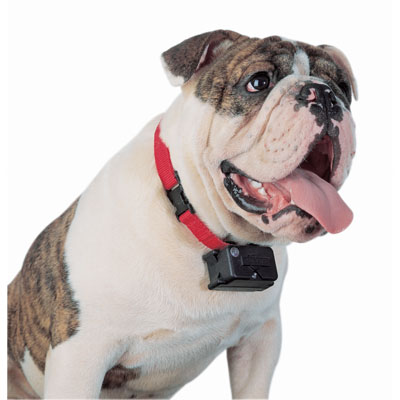 This will allow your dogs to roam anywhere in your yard except the garden. When your dogs get too close to their boundaries, their e-collars will emit an annoying beep as a warning tone. If they ignore the warning and proceed, they'll get a mild static shock, which is more uncomfortable than painful, but it's enough to deter the vast majority of dogs.
Selecting an Invisible Fence
Electronic dog fence systems can have many different features, so you'll have to determine which are most important to you. For example, some systems have battery backup; some systems have remote training capabilities; and some systems have limitations on the number or type of e-collars they can support. Invisible fence reviews, such as the Innotek dog fence review, and charts can help you compare systems. There are underground and wireless systems. If you want to go with a wireless dog fence, it will cost slightly more money, and it will have a smaller range than wired systems.
Installing an Invisible Fence
Hiring a professional to install your electronic dog fence will cost about $1200. You can entirely eliminate that expense by installing the fence yourself. As a gardener, you're already more comfortable with DIY than most people, and putting in a DIY electric fence isn't as difficult as it sounds. If you're burying the wire, don't forget to Dial Before You Dig to have your utility lines marked. After that, it will take just a few hours over the course of a weekend to get your new dog fence up and running. There are lots of resources available online to help you troubleshoot your installation.
Training Your Dogs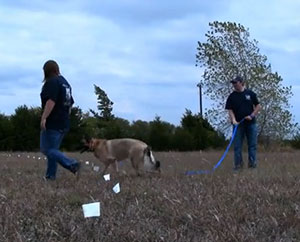 The most important element of an invisible dog fence is training your dogs to understand and respect their new boundaries. Unless your dog is pregnant, very ill, or younger than six-months-old, they can be successfully trained on an invisible fence. The key to success, however, is consistent and thorough training, so make sure you follow the fence manufacturer's training instructions to the letter. It will take about 15-30 minutes a day for 2 weeks to teach your dogs, so don't install an invisible fence unless you are able to commit to that time.
Have a great dog story? Share a comment below and go in the draw to win a $25 Amazon voucher!
This article was published in partnership with www.dogfencediy.com. We would love to hear from you, and encourage you to share your experiences with a variety of dog containment systems in the comments section.
Commenters and those who share the post in social media qualify for a drawing of a $25 Amazon gift card, drawn 2 weeks from now!