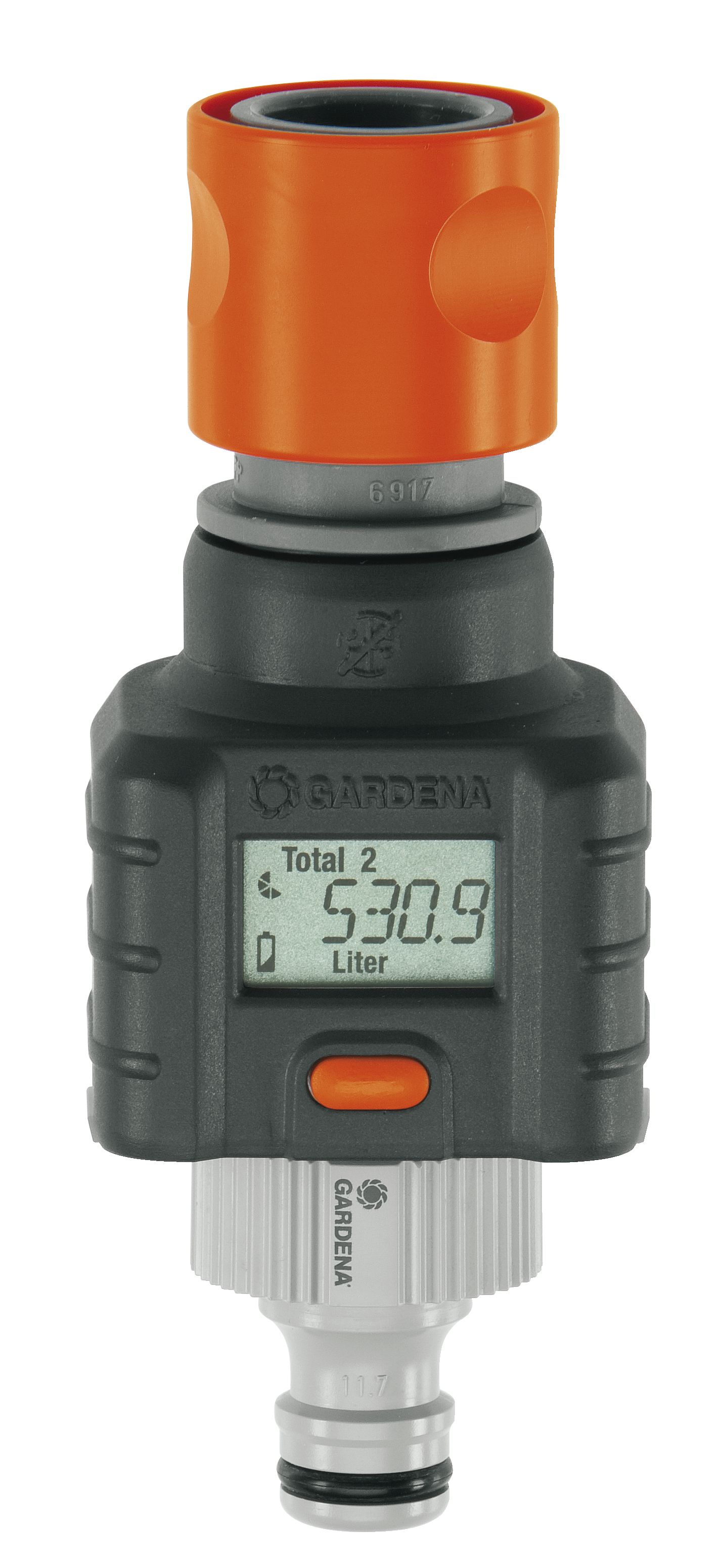 Hi there, thanks for checking out Aussie Green Thumb, I appreciate it! If you would like all my best advice, exclusive content and FREE bonuses, click here to  join the AGT community today.
With Australian summers seemingly getting hotter and hotter and water supplies getting more and more scarce, keeping a close eye on water consumption has become an important part of every day life.
For many, having a thriving garden is a strong desire, especially for those who are endeavouring to grow produce in vegetable gardens but this can require significant water use.
Keeping track of this water use is often difficult, resulting in sometimes either over watering or under watering. However, Gardena has come to the rescue with a new, simple device to help you keep track of your water use while also empowering you to deliver just the right amount of water for your needs.
Meet the Water Smart Flow Meter. Here are 4 reasons why the Gardena Water Smart Flow Meter could benefit you and your gardening experience.
Measure exactly how much water is applied to your garden
With the auto function on the Water Smart Flow Meter you can keep track of exactly how much water you have applied in a particular watering session.
Simply plug your water meter in between the end of your hose and the nozzle you use and look on the display screen to see how much water you have applied.
Keep track of long term water usage
With 2 'total' functions available on the water meter, you can keep track of how much water you have used over a long term period (like a season, or month) and also in a given day, or week.
To reset a total, you just hold the function button down until it reads 0 again. This function is handy because you can set yourself water saving goals across a period of time and actually have a tangible way to keep track.
Get more certainty in mixing up your water soluble fertiliser
Because you can measure exactly how much water has come through your hose, you can make different amounts of water soluble fertiliser with ease.
If you know you have a 9L watering can, it is easy to make 9L of fertiliser because you can work out the required amount for 9L, but what if you want less?
What if you only need 6L? You can work out a rough approximation of 6L of water, but unless you have a watering can with incremental measurements, this will just be a guess.
The Water Smart Flow Meter allows you to be more precise with this application.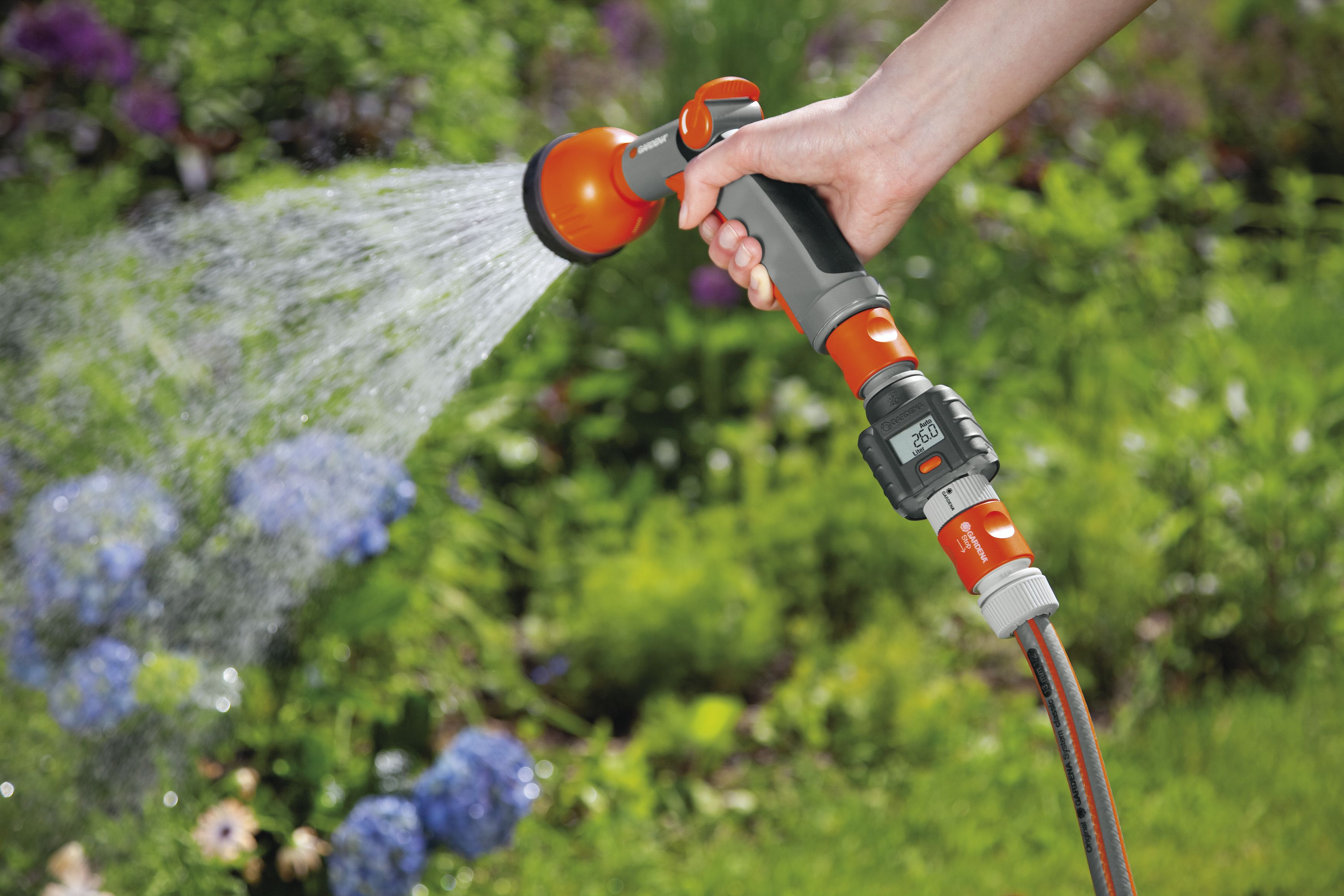 Learn the pressure of your garden taps
Another really handy function is the ability to discover exactly how many litres per minute is available from any of your garden taps.
This is particularly useful when designing reticulation systems to run off a tap whereby you need to know how much water you have available to design an optimal watering system.
Simply press the function button on the Water Smart Flow Meter until you get to 'litres per minute', click it onto your tap and turn on full pressure.
Obviously, unless you have a hose attached going into a garden bed, water will go everywhere but this is necessary temporarily to find out what pressure you have.
Once the tap is on full, wait for the reading on the smart meter to stabilise and then take note. You can then design a system yo utilise the appropriate available pressure.
One improvement
The only real issue is if you want to measure how much water you are applying to individual garden beds and you don't use a nozzle on the end of your hose, while also keeping the totals going for day and season,  you need to turn the tap off between garden beds to reset the auto count.
You can work around this by using one of the total functions, resetting it in between, but this robs the ability to track both daily/monthly and seasonal water amounts.
If you have a spray nozzle on the end, which stop flow between beds then this is not an issue, but I know a lot of people don't worry with this and just use the hose, as is.
The ability to reset the auto count without having to turn the tap off, or use a spray nozzle, would be beneficial. Otherwise this is a very handy little device.
Final Word
Since being provided with a free copy of this Water Smart Flow Meter I have taken to using it on a regular basis.
At $29.95 RRP I believe it is a very useful device to help us save water, especially throughout long, dry, Australian summers. I'm more than happy to recommend this particular device to the home gardener.
Rating: 4/5
Disclaimer – Though I was provided with a free product for review purposes, I was under no compulsion to give a particular view on this device. All views expressed in this review are my own and were not in any way demanded or even encouraged by Gardena. I offer these views on behalf of Aussie Green Thumb.