Hi there, thanks for checking out Aussie Green Thumb, I appreciate it! If you would like all my best advice, exclusive content and FREE bonuses, click here to join the AGT community today.
Gardening is so much more than just getting a plant and sticking it in the ground. In fact I believe gardening is much more than just plants themselves. Gardening is about creating a space, an environment, for some purpose.
A vegetable garden is a space for growing edible plants. A native garden is a space to grow and often show off the native plants of an area. In the 21st century gardening is often about creating a space to entertain and at least in Western Australia a key element of this is creating spaces for people to rest and relax.
The problem is though that in WA the summers are super hot and sitting outside in the sun for too long can be hazardous. The answer? Shade sails!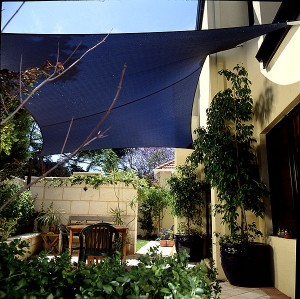 Shade sails are a fantastic addition to any garden space. Not only can they be used to produce shade for people to rest and relax under but they can also provide relief from the baking sun for plants in and around your gardens.
Shade sails can be designed to fit various different shapes and sized areas and come in a large variety of colours and designs.
Shade sails provide many benefits including reducing UV, reducing heat and reducing glare around your gardens.
A big benefit to placing a shade sail up instead of installing a pergola is that, if necessary, a shade sail can be bought down during winter to allow for more soaking rain and sun to get to your plants during that period.
Different levels of shade can be attained depending upon the material used and the design of the shade sail which means you can really make a shade sail fit your unique position.
Here are 5 Shade Sails you can choose from: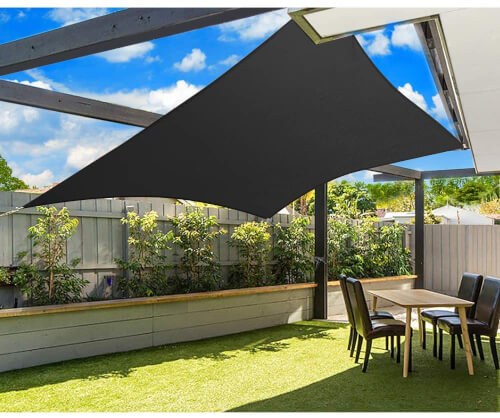 Instahut Shade Sail is made of commercial grade 280GSM high density HDPE material for a cool shade perfect for picnic, dinner, parties and etc.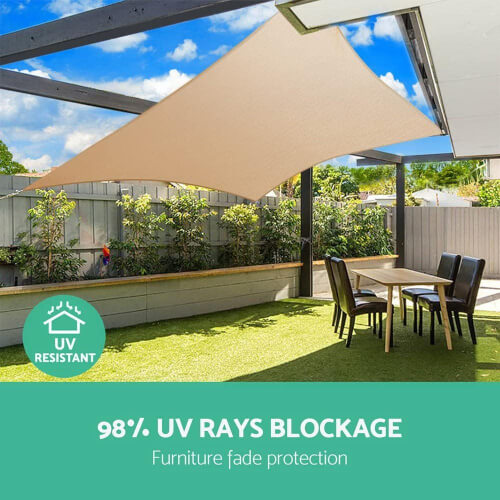 Another Instahut Shade Sail that is made of commercial grade 280gsm high density HDPE material that effectively blocks 98% of sun's UV rays.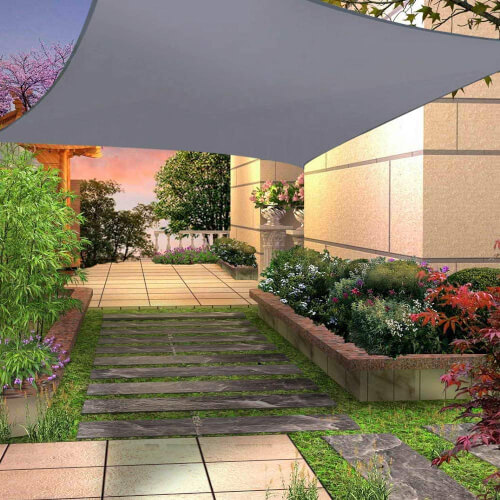 Cloudsky Sun Shade Sail is made with durable polyester material that is water resistant and fade resistant. Perfect for patio lawn, pool, garden, yard and etc. Effectively blocks 98% UV rays and have 90% shading rate.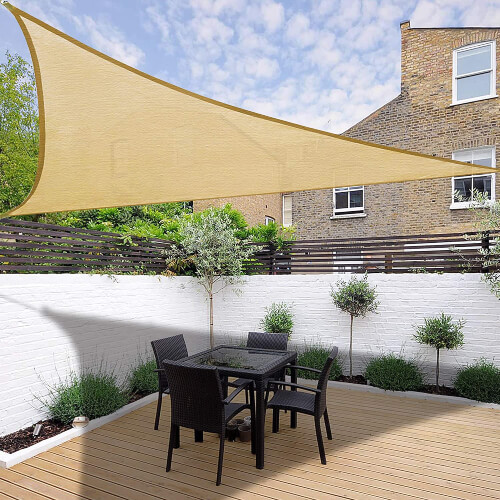 Yescom Sun Shade Sail is made of 185g/sqm high density polyethylene fabric that blocks 95% of sun's harmful UV rays. It has a rust proof fixing system and a conveniently foldable design for easy storage.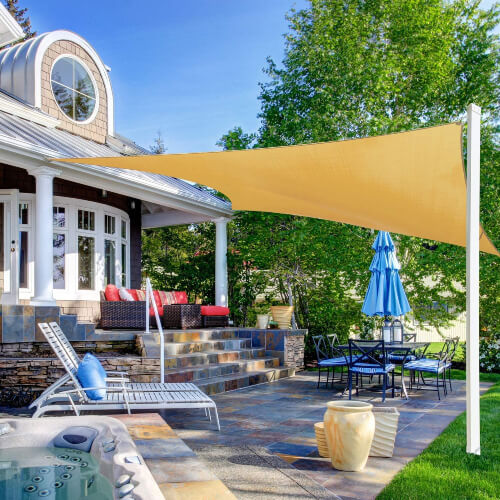 This Ohuhu Sun Shade Sail is made from a high density polyethylene material that blocks 95% of sun's harmful UV rays. It is widely use for patio lawn, garden, and other outdoor activities.
Enhance your existing living space or entertainment area with our shade sails. You'll be impressed how well our shade sails can improve both the look and feel of any courtyard and extend your living areas.

Sails will reduce heat and glare from the sun and can deflect light rain, provides privacy and offer protection for people, plants, pets and furniture.
Shade solutions carries out every stage of development from initial design to manufacturing the sail to installing the sail in your garden and throughout every step they are very meticulous.