Last week I featured the Kunzea baxteri, this week I'll be featuring the Kunzea ambigua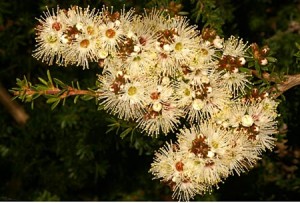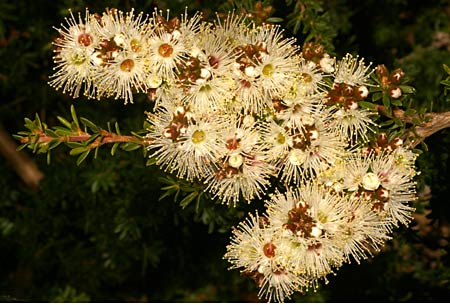 Genus: Kunzea
Species: ambigua
Common Name: Tick bush
Flower Colour: White
Foliage Colour: Green
Growth Habit: Shrub to 2m
Flowering: Spring
This stunning Australian native is found naturally occuring on the south east coast of Australia. The beautiful white flowers clump together to form a fantastic showing during the spring wildflower season.
The Kunzea ambigua is listed as growing to 2m in many places, however many websites suggest the ambigua varies greatly in height, with some forms tending to start to 'weep' (hang over) as the plant grows taller, making them seem shorter than the length of their limbs.
The Kunzea ambigua requires well drained soil and grows best in a full sun position. This variety, like the baxteri last week, is known as a very hardy variety of Australian native plant. Also like the baxteri, the ambigua is likely to grow well in cool or temperate climates around Australia.