A lush, healthy lawn is visually appealing, welcoming, and can add to the value of a home or business. But while grass is the most common choice, it's not necessarily the best. Whether you're tired of mowing the lawn constantly or simply want a different look and feel to your outdoor space, grass alternatives may be the perfect option for you. Explore the factors you need to consider before choosing a lawn type and why traditional grass may not be ideal.
Why the Grass Isn't Always Greener
All grass is created equal, right? Wrong; there are multiple types of grass, each with its own benefits and disadvantages. Property owners typically report the following issues with traditional grass:
Requires consistent maintenance. Grass needs to be mowed monthly (at least) and requires the additional expense of a lawn mower and fuel.
Requires the addition of chemicals for pest control. Pests love grass. To keep them at bay and protect your loved one outdoors, you need to perform routine pest control treatments.
Requires supplemental irrigation. Particularly in dry areas, grass is prone to die during times of drought. Keeping a lush lawn intact during dry seasons will require frequent watering and maybe even an irrigation system.
If you're looking for easier ideas to create a beautiful landscape, you're in luck. Alternatives to traditional grass lawns are convenient, stunning, and naturally inviting.
Choosing the best lawn for your property requires an evaluation of its purpose, location, and environmental risks. Will the lawn remain relatively undisturbed by traffic, or will it be an area where people play, work, or drive? Consider your unique needs before selecting a grass alternative.
Eco Lawns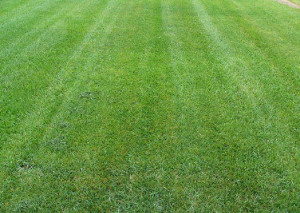 A new way to achieve a beautiful lawn, reduce water consumption, and cut your workload in half all at once, eco lawns are derived from grass species. Benefits of planting this alternative include its ability to thrive in both shaded and sunny areas, slow growth, and resistance to drought conditions.
Blue Star Creeper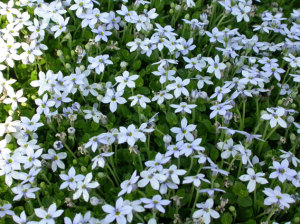 From use as a decorative landscape accent or complete ground covering, Blue Star Creeper grows in light shade or full sun and features charming blooms in hues of blue. Ideal for areas of heavy traffic, this grass alternative grows quickly and makes a bold statement in any landscape.
Oregano Grass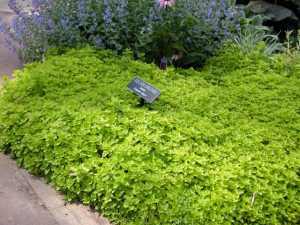 A type of ground cover, oregano grass comes in multiple forms, though Greek or golden oregano grass is preferred. Unlike traditional grass, this form requires little watering and has plenty of texture, making it an ideal accent for a detailed landscape or ground covering for open field.
Elfin Thyme
Studded with vivid lavender and pink flowers when in bloom, Elfin thyme is resistant to drought damage and has multiple uses, such as a full ground cover or stepping stone accent. Because this grass alternative needs adequate drainage, it's ideal for dry slopes.
Rock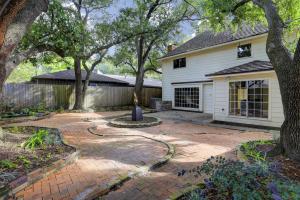 Whether you plan to cover a large portion of your lawn or simply want to accent a landscape's focal points, rock is a cost-effective solution requiring virtually no maintenance. Choose strategic locations in which to feature rock groupings, like those where irrigation or maintenance is not ideal.
Lawn Chamomile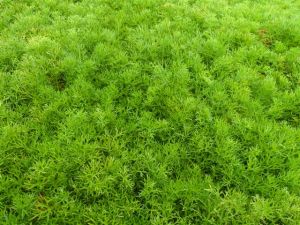 An aromatic alternative to grass, chamomile serves as a soft, lush ground cover perfect for sunny areas. Best suited for remote pieces of land with light foot traffic, chamomile lawns are low maintenance and feature small white and yellow flowers resembling daisies.
Viola Hederacea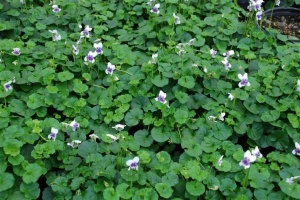 Recognized by its small violet and white flowers, viola hederacea (or Australian Violet) is a stunning grass alternative for open areas exposed to plenty of sun. Ideal for slopes, this ground cover blooms in summer, is very hardy, and provides the added benefit of edible flowers.
Kidney Weed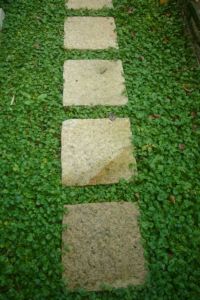 Also called dichondra repens seeds, Kidney Weed seeds can be used instead of grass to achieve a soft buffer between stepping stones and requires little mowing. Resistant to many diseases, Kidney Weed is low maintenance, hardy, and feels luxurious underfoot.
Green Carpet Rupturewort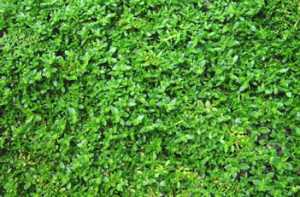 Its low stature led the herniaria glabra plant to be called "green carpet," which is acts as a ground cover compatible with nearly any soil. Able to grow in gravel and withstand heavy traffic, green carpet rupturewort turns red in the winter months, effectively transforming the visual interest of your landscape.
Clover Seed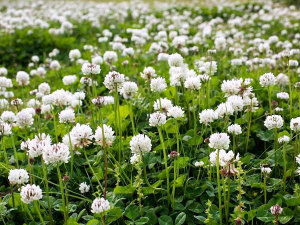 Requiring little maintenance and mowing, clover seed ground cover replaces traditional grass while resisting the damaging effects of drought conditions. Clover remains relatively short at 4-8" and features gorgeous flowers in white and light pink. An added benefit, clover ground cover does not need regular pesticide treatments.
What's Better than a Breathtaking Landscape?
A gorgeous lawn that didn't take take hours per week to maintain, treat, and groom. Choosing a grass alternative enriches the life of your lawn without spending time and money in the process. Most importantly, you're rewarded with chemical-free surroundings safe for children and pets.