Adenanthos Sericeus Features
Genus: Adenanthos
Species: sericeus
Common Name: Albany Woolly Bush or Silver Streak
Flower Colour: Red
Foliage Colour: Grey-Green
Growth Habit: Shrub 3m+
Flowering: Spring, Summer, Autumn
The Albany Woolly Bush is an absolutely fantastic Australian Native Plant.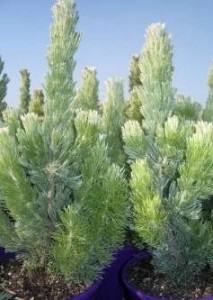 It is extremely hardy, surviving on very little water once established, and has the most beautiful grey-green leaves.
It is also extremely soft leaved and will grow to a very large size if allowed.
Probably what the Albany Woolly Bush is best known for is it's suitability to be used as an Australian Native Christmas Tree. Many people either grow themselves or buy an Albany Woolly Bush around Christmas time because it really suits this purpose well.
The grey-green leaves give it a colour that almost 'hints' at being snow covered (which Australians still seem to like the idea of, even though many of us have never seen snow) and because of the size the Woolly Bush grows too, you really can get a decent sized Christmas tree.
A fellow blogging friend of mine, Stuart, has a really good review of this plant with some good reader questions about propagation. It can be found here.
So You Want A Better Garden?
All my best articles have been collected into what I'm calling the ultimate gardening toolkit – make sure you take a look, there's a heap of great gardening advice available.
I've also published a series of gardening ebooks that you might be interested in. Good luck!