Hi there, thanks for checking out Aussie Green Thumb, I appreciate it. If you want more, click here for all my best advice, exclusive content and FREE bonuses!
Welcome everyone to my gardening story, an 8 part series covering all of my history and experience with growing plants, vegetables, gardening services and how this blog came to be. Here are links to each of the topics covered in the series:
Here are links to all other topics covered in the My Gardening Story series:
Summary and free ebook
The beginnings
Grandma Middleton
Grandma Tysoe
'Nan' Croxford
My Parents
My First Garden
Plants I grew up growing, Part 1
Plants I grew up growing, Part 2
Plants I grew up growing, Part 3
Growing Vegetables
Starting Aussie Green Thumb: Part 1 – The Business
Starting Aussie Green Thumb: Part 2 – Starting the Blog
How I Became Aussie Green Thumb
One of my goals for AussieGreenThumb.com is to develop community of people working together to grow better gardens. For this to occur I believe you need to know a little about who I am and how I became so passionate about gardening. It is for these reasons and more that throughout 2010 I released 'My Gardening Story', a 12 part series exploring the people, places and plants that made me the Aussie Green Thumb that I am today.
To make reading my story easy for you I have compiled it all into one ebook. If you want to download and read it, click here to download for free along with my native plants ebook!
Enjoy!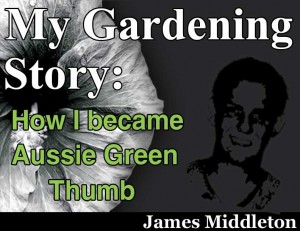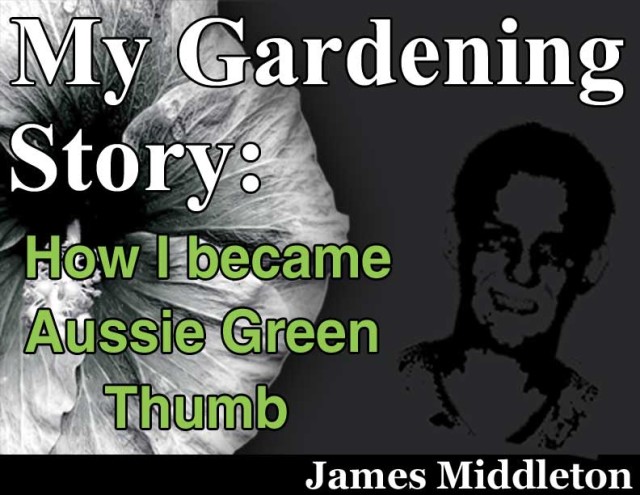 So You Want A Better Garden?
All my best articles have been collected into what I'm calling the ultimate gardening toolkit – make sure you take a look, there's a heap of great gardening advice available.
I've also published a series of gardening ebooks that you might be interested in. Good luck!