With so many different styles of fencing available these days, in a huge variety of materials, it can be tricky trying to narrow down and then choose the best option for your home. Secure A Fence talks you through a selection of popular fencing types that you may be considering to complement your home.
Tubular Fencing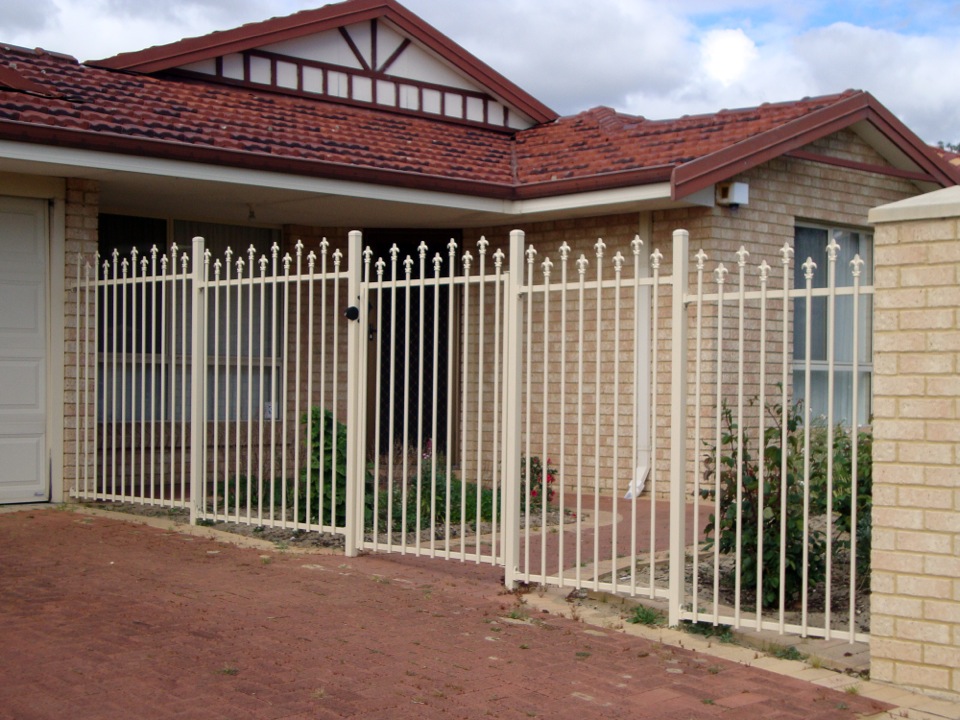 Tubular fencing is made from pre-galvanised steel and is welded with stainless steel to improve its durability. This protects the fence from rust and is especially welcome in coastal areas where metal joins can be prone to becoming rusty. You could also go for tubular aluminium fencing which is not as heavy as steel, but is also not as strong. It does however have excellent resistance to corrosion making them extremely popular in coastal areas.
Aluminium Woodgrain Slats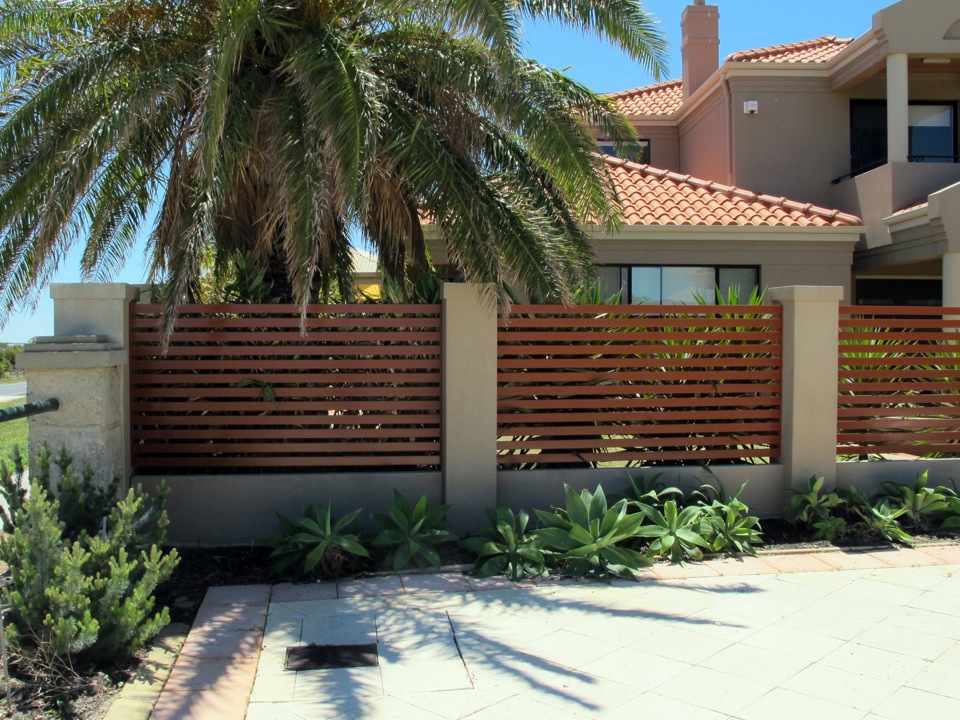 Aluminium woodgrain slats are a great alternative to real timber fencing but with the added advantage of being low maintenance. No need to regularly paint and varnish as it is treated with a timber grain finish. You can choose from a range of timber colours as well, to ensure it perfectly complements your home. They can be installed horizontally or vertically with any size gap between the slats and come in a variety of widths, giving you even more choice. When you choose aluminium woodgrain slats for your fence you can be assured that they will not warp, rust or rot. Most fencing companies should provide a warranty with this style of fencing – Secure A Fence provides an impressive 10 year warranty on all aluminium woodgrain slat fencing.
Colorbond Fencing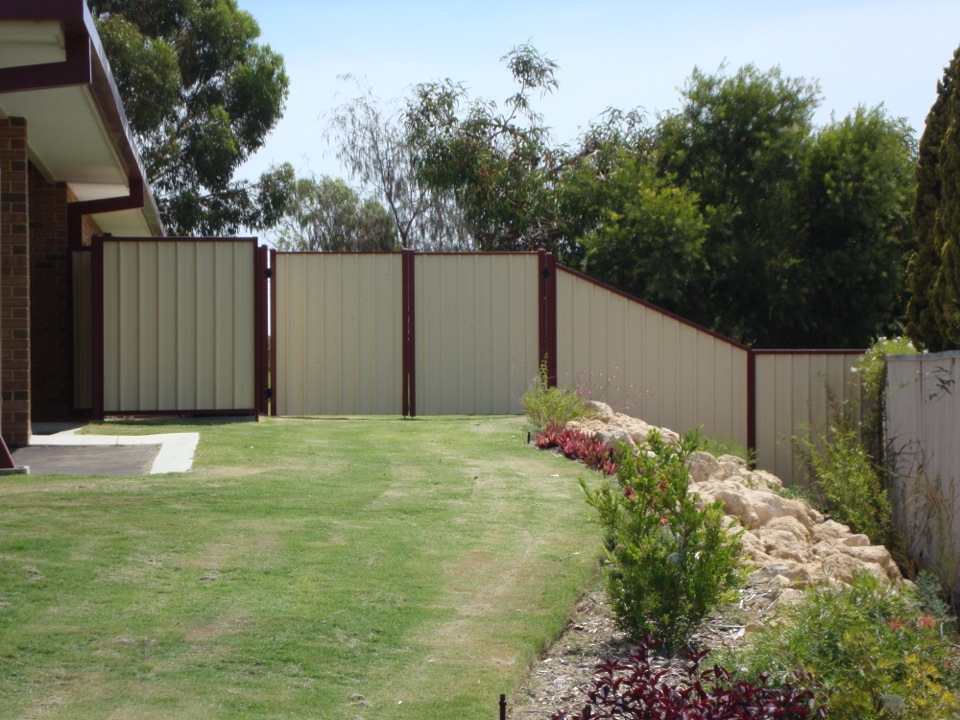 One of the most popular and recognisable fence style, Colorbond fencing is extremely durable and can be customised to include optional slats or latticing as decorative elements on your fencing. Having your panels stepped or sloped to suit the terrain of your home is easy with Colorbond fencing and they can also be erected on limestone walls.
Picket Fencing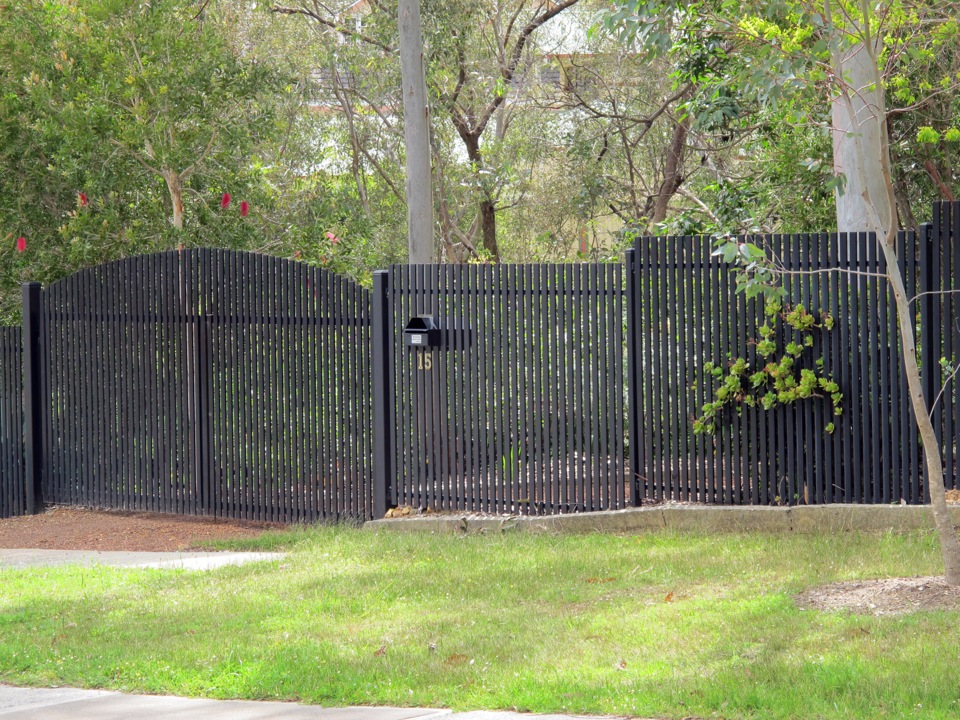 Classic in style, picket fencing is what everyone pictures when they think of period homes – while mostly chosen for their decorative style, they are also a practical choice when you opt for prefabricated steel picket fencing. With their excellent resistance to warping and rotting, they are extremely low maintenance making them ideal for homeowners who want an elegant fence but don't have the time to constantly repaint or revarnish. With a wide variety of decorative tops to add to the fencing, you can really personalise the fence to your own taste and match it to the style of your home.
This is just a small selection of fencing options on the market today. If you are looking for a reliable and trustworthy Perth fencing company, Secure A Fence have years of experience in stainless steel, steel, aluminium, pool fencing and complementary gates to suit your home or business premises. Call 08 9377 1917 to arrange an obligation free quote or visit their website at http://www.perthfencing.com.au to see their complete range of fencing styles.