Hi there, thanks for checking out Aussie Green Thumb, I appreciate it. If you want more, click here for all my best advice, exclusive content and FREE bonuses!
Many of my readers here are DIY gardeners who like to get out into their garden and get their hands dirty. Sometimes, however, you just have to get the professionals in to tackle a project. At AussieGreenThumb.com my goal is to help you develop a gardening lifestyle, today and tomorrow. This means I aim to help you with your own gardening skills but I also want to help provide professional services myself or recommend someone else who can help. One such business is Brighton Reticulation.

Brighton Reticulation is a reticulation business run by Andrew Hamilton. According to their website Brighton Reticulation is a "local business committed to providing excellent service and value for money for residents in the northern coastal region. We specialise in all aspects of domestic reticulation and back all of our work with a 12 month guarantee."
As the blurb above says, Brighton Reticulation provide most of their services to the Northern suburbs of suburban Perth, Western Australia. I have actually been working with 'Hamo' a little bit lately and can tell you first hand that the service he provides is second to none. Not only is he amazingly competitive with his pricing but he very much prides himself on doing a fantastic job and has a real focus on leaving your place neat and tidy when he is done, unlike a lot of other tradies.
Whether you want a full front and back reticulation and turfing job done to your brand new home or your just looking for repairs or small amount of lawn in an existing home, or many other possibilities, I really do recommend you give Hamo a call.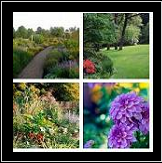 One of the things that I have to say I like best about Hamo's business is his choice of product. With turfing he mostly uses Wintergreen and Sir Walter Buffalo grass which happen to be my two favourite breeds of turfing grass. With reticulation he uses very waterwise sprinklers but develops a system which will truly bring the best out in your gardens and grasses. Every job that I have worked with Hamo on has come up looking fantastic and the customers have been very chuffed. One particular job that we did recently was a relatively large job laying 220 square metres of turn on a corner block. The house was clearly a multi million dollar mansion. Once we laid the Sir Walter Buffalo the front yard really did match the house and made the place look truly spectacular.
If you live in the Northern Suburbs of Perth and need either reticulation or turfing, why not consider using Brighton Reticulation!