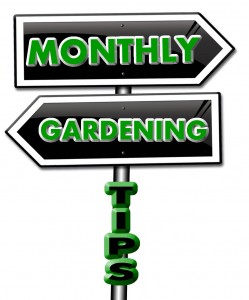 May is the last month of autumn, your last month of gardening before winter really starts to hit. A lot of plants will be entering more dormant times over the next month or two so May marks a really good time for a healthy trim. You could start pruning your roses in May however I would recommend you wait until June or July. Other shrubs and hedges that have completed flowering however could handle a healthy trim, bringing them back inline and into the shape you desire them to be.
May is also the last month to get your plants ready for winter. If you have a lot of delicate plants in pots out enjoying the summer and autumn sun, now is the time to find a more sheltered spot for winter. Many pot plants are find outside during winter but make sure your pots have good drainage, you don't want the roots to be soaking in water 24/7 as this can cause the roots to rot. Potted plants do need a good amount of water, which self watering pots do well, but they also need to have good drainage.
Make use of the fallen autumn leaves around your garden. Pile them up together in a compost bin or a corner of your garden so that they can break down and then be used as mulch. Some of the best gardeners I know spend very little on mulch because they use the natural seasons their garden goes through and the waste produced (such as leaves) to produce good, rich mulch themselves.
May is also your last chance to get Spring bulbs in, try and get them sown within the first 2 weeks of May for best results this spring. Early May is also a great chance to plant vegetables so that you get a bumper winter crop of vegetables throughout the winter months. If you leave planting till June you won't start to see the produce until July or even August, depending on what you are planting, which is really starting to push into the times to be preparing for spring. Plant some broccoli, carrot, spring onions or winter lettuces.
If you want to plant some citrus trees you are not too late. Citrus trees, and trees in general, really like to be planted in Autumn because it means they usually receive a good mix of sun and rain so that they can really develop their root systems, then get the rains of winter before they have to cope with the hot sun of spring and summer.
Good luck with your gardening in May!