It's Spring time and your lawn is waking up from its Winter lull. By now you've probably had to start cutting your grass again which means dragging out your lawn mower from the shed, and working up a sweat, but is it the right mower for you?
Is it the right size?
Could this mowing business be a whole lot easier?
Most people think it's one size fits all when it comes to mowers, but we're here to set the record straight with the basics in our Mowers 101. Read on to learn about the different types of mowers and which is right for you!
Push Mowers
What are they?
These are the basic, traditional mowers that everyone knows and loves. As the name suggests, these are pushed by the user through the grass, cutting it along the way.
By far the most popular form of push mower are petrol powered ones, which use a petrol engine (nowadays usually 4 stroke engines) to spin either a rotary or cylinder blade set to cut the grass.
There are however variations on this which include electric motors, and even purely push powered blades that move in time with the wheels as the user pushes it along.
Push mowers can come with catcher attachments which catch the clippings as you go, or come fitted with mulching decks that cut the grass super fine, so that it disappears back through your lawn.
The good.
These are really simple to use, just turn them on, push and go! They're also generally pretty lightweight, which is good when you're pushing them along, or if you're loading them in and out of a car, or up and down stairs.
Catcher attachments are also really handy to collect the clippings, rather than leaving clumps and windrows. Because the mechanism for cutting it also pretty straightforward, there's less chance of something going wrong, and they're easily fixed if something does break.
These are also the base line mower models and you can pick one up for really cheap .
The not so good.
These are really labour intensive, as you need to push them along to cut. This can be really hard if you have quite a large or sloping area to mow, or if your grass is long and thick. Push mowers with catchers can also get quite heavy as they fill with grass clippings making pushing harder as you go.
Is it right for me?
Push mowers are a great choice for smaller areas where you need to get into tight spaces. If you can move the mower around without breaking your back and don't feel like you need to see a doctor when you're finished, then this should be your go to.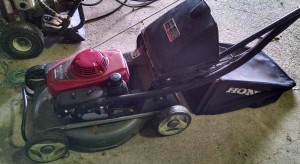 Self-Propelled Mowers
These are basically the same as a petrol or electric powered push mower but with one major difference, they push themselves! These mowers have a gear that when engaged will take all the hard work out of pushing, and will plug along at their own pace leaving you to simply point it in the right direction.
The good.
Just as easy to use as a push mower, but with the added bonus of not having to put in as much hard work! These are a really good option if pushing a mower along is a little bit too physically demanding, or if you have an area that is just a little bit too big or hilly to handle with a normal push.
They are particularly good for thick and lush grass. They also come with catcher attachments, but you don't have the same problem of having extra weight to deal with.
The not so good.
The extra engine parts needed in a self propel add extra weight to your mower, which can make loading into vehicles, or moving up and down stairs a two person job.
Self-propelled mowers also have more moving parts and therefore, use more fuel, have more chance of things going wrong, and are quite a deal more expensive than normal push mowers.
If you're unlucky enough to have the self driving mechanisms go on you, you're stuck with a big heavy expensive push mower.
Is it right for me?
If you struggle to push mow your lawn, but still need a mower small enough to get in and around your yard, then a self propelled mower could be your go to.
They really do take the struggle out of mowing, and mean that you can tackle those bigger or sloping areas with ease. If you can justify the extra cost and maintenance needs, then go for it!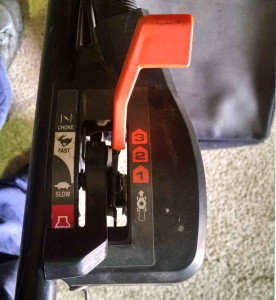 Ride on Mowers.
As the name suggests, these mowers do away with the need to be pushed, and allow you to sit right on top of them. These self propelled mowers come in two types. The first type has pedals and a steering wheel for controlling.
The other type are called Zero Turn mowers, and use two skid steer handles (left and right hand) controlling one wheel each. Pushing them together or one more than the other controls forward motion and steering.
Both come with a comfy seat, meaning that you can mow your lawn literally sitting down.
These mowers are more like a tractor, and generally have 4 air filled tyres and a large cutting deck that either sits in the middle of the mower, or sticking out the front of it. This deck can be lifted up and down to change the cutting height, and can be engaged and disengaged as needed.
It's a pretty broad category, and there are different sizes available for different sized lawn areas.
The good.
These take all the hard work out of cutting your lawn. You can do the exact same job without any physical labour, and because of their speed and larger cutting deck, usually in a fraction of the time. They'll chew through longer grass without missing a beat, and can go up and down hills all day.
Ride on mowers are perfect for mowing large areas that would be impractical to do with a push mower, and can slash the time it takes which means more time for other gardening tasks!
Because of the options available, you should be able to find a size that suits your needs.
Normal ride ons are usually pretty straightforward machines and have a similar setup to a car, making it a familiar experience. Zero turns are a bit more tricky, but mean you can get into tight spaces and their zero point turning circle means that you can get in and around trees and obstacles with ease.
The not so good.
These can be pretty big machines. They're designed for use on a diverse range of situations, from larger backyards and properties, to public parks and sports fields. This means finding the right one is a bit daunting.
They can also be quite cumbersome, meaning that they might not be able to get into all the nooks and crannies of your yard and you might need to get out a push mower to finish the job.
Because of their design, some may not have a great turning circle and might be a hassle getting around trees or buildings.
They're also considerably more expensive than non-ride on mowers, and need regular servicing and repairs to keep them in tip top shape.
Ride on mowers are also pretty heavy, so can get bogged in mud if you're not careful. They also need ramps to be loaded on and off a trailer, and can't go up and down stairs like a push mower can.
Is it right for me?
If your lawn is too big for a push mower, then you pretty much have to have a ride on, but only if it will fit and you can actually get it into the area! If you can drive a car, you can drive a ride on mower and if your lawn area is not too busy with trees and other obstructions, that you should be right with this type of mower.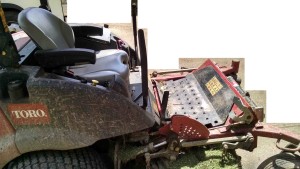 The next step…
Hopefully now you're feeling a bit more confident in identifying the different types of mowers available on the market, and are a bit more sure about which is right for your situation. The next step for you now is to start looking at the different models that suit your needs.
Best Lawn Mowers on the Market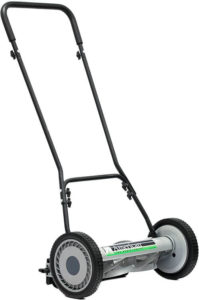 American Lawn Mower Company 1815 is a 5 blade push reel lawn mower with an 18 inch cutting width.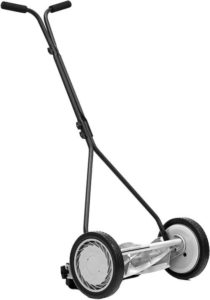 Great States 415-16 is a 5 blade push reel lawn mower with a 16 inch cutting width and 10 inch composite wheels. It comes with a T-styled cushioned grip handle for easy grip and comfort.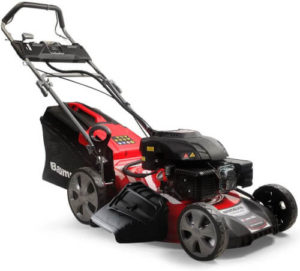 This BAUMR-AG 890SXe Self propelled lawn mower comes with a push button electric starting system. This product have 4-in-1 functionality for complete versatility and high grade steel deck for durability.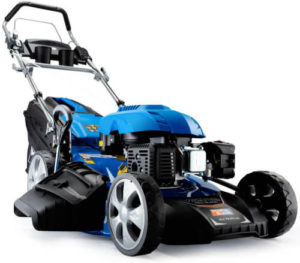 Powerblade 225cc Self Propelled Steel Deck Lawnmower have a 4 swing blade system and 7 central lever height adjustment.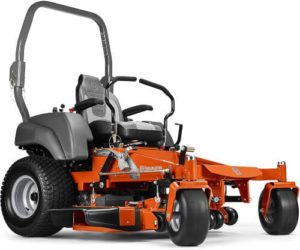 Husqvarna MZ61 Zero Turn Riding Mower have a 24 HP Kawasaki engine that provide its reliable startups and high ground speeds. This mower have an eleven gauge fabricated steel cutting deck that offers excellent 61 inch cut with a ergonomically designed lifting deck for operator's easy seat adjustments.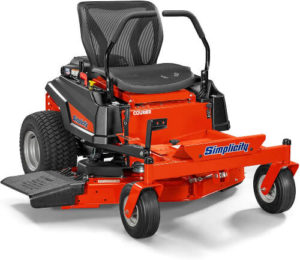 Simplicity Courier Zero Turn Riding Mower have a fully welded steel frame, durable mower deck and ball bearings in the castor spindles to ensure durability and quality of cut.
A great place we suggest you check out is the old familiar Harvey Norman, where there's a great range of ride on mowers that suit different situations. With our Mowers 101 in the back of your mind, you're sure to get exactly what you're after.