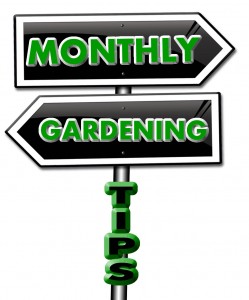 The month of August means that Australia is just about through its winter months. As such, August is all about getting ready for the next season, Spring!
Hopefully you have used your winter months well already to prepare for a great showing from September onwards but there are still plenty of tasks that you can do during August to make sure you have a fabulous garden to look at and immerse yourself in come Spring.
If you have not already, now is the time to finish of pruning your dormant plants, especially rose bushes. From late July to August they will start to grow vigorously again ready to absolutely take off once the weather starts to warm up. Remember, try to always prune at a 45 degree angle because this helps the plant heal better and therefore limits the chances of pests or diseases taking hold of your freshly pruned plant.
There are two other key tasks to complete during August. One is to make sure that you apply a good fertiliser, preferably a slow release fertiliser, to all of your plants and to also make sure you apply a good lawn fertiliser over all your grassed areas. You want your entire garden to be able to take advantage of any late August rains and then the warmer weather which comes around Mid September.
The other key task is to ensure that all your garden beds have a healthy layer of mulch. Though this winter has been quite dry in most parts of Australia, you still want to lock in as much of the moisture that has fallen as possible. Once again, the weather does generally warm up in September which means more moisture will evaporate. This is limited by a good 10cm thick layer of mulch.
At this time of year your winter vegetables will be starting to come to an end. August is a good month for you to start to decide what vegetables you are going to want to grow in Spring. Some good vegetables to consider for Spring are carrots, lettuce, leeks, onions, spring onions, peas, asian vegetables and beans. You may also like to grow some of your own strawberries.
If you are someone who likes to try their hand at growing your own vegetable seedlings then you could buy some seedling trays, fill them with a good combination of potting mix and vegetable soil mix and sow some of the above mentioned vegetables as seeds into these trays. Preferably keep these inside because a warmer environment will help with germination. You might also like to sow some tomato seeds for mid to late Spring.
August is also the time to start thinking about what annuals you want to have and to start planting them. Plants like Petunias, Marigolds, Vincas and the like are good choices. Most nurseries will be stocking themselves to the hilt with a wide range of annuals for this Spring season so why not head on down to your local nursery and check out what stock they have in store for you to consider this Spring?